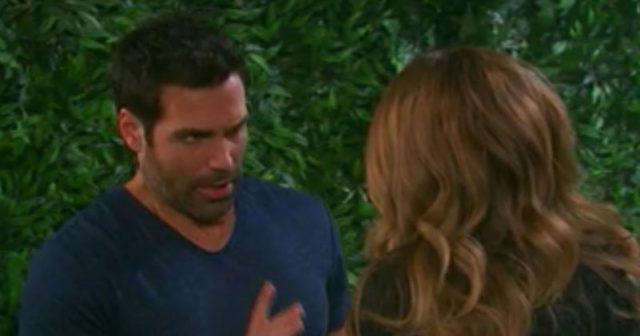 Summer is a difficult time for many on Days of Our Lives, especially if your name is Summer. She's up to nothing good, and that should not come as so much of a surprise to us. She's a woman who is shady in terms of all her dealings, and we aren't appreciative of what she is up to at the moment. She's still on some sort of super secret mission to ruin as many lives as possible, but she seems to have missed the point that her own life is one of those. Either way, we know that whatever she is up to will not end well even if she refuses to believe that for herself.
Right now we're focused on Hope. She's finally going to realize that Aiden has not changed and that he is not the person he wants her to believe that he is. He's still the same jerk he always was, always looking out for himself rather than focusing on the things and people he needs to focus on, and we are not even certain he can get away with whatever it is that he is up to right now. At the moment, Hope finally sees that he's not the person she thought he'd turned into. Unfortunately, it's just too late. Aiden has already taken Rafe hostage.
We're going to see that Stefano's house is in danger as Aiden has Rafe in the basement with a bomb strapped to his person. Hope has a moment of clarity when he realizes that it really is Rafe she's loved all along — must we point out that we all saw that one for the past few months even though she seemed not to notice — and now it might be too late. She works with Shawn to see if they can save Rafe's life, but all we will see is the sad realization that there is an explosion. Will Rafe die? Will Hope lose the man she loves forever? What will happen to Aiden and what will happen to everyone else involved in this sinister plot? Only time will tell.