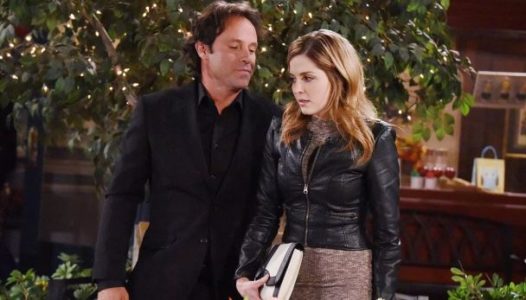 Days of Our Lives fans re going to see that Mateo is going to share some very unfortunate news with Chloe. He has her in captivity still, and we don't think there is a chance she will be going free anytime in the near future. We also know that she was there with Theresa and she did have some hope that they could get their lives in order as a result of what they could do together. To find out that she is missing and no longer present has been a very disturbing situation for her, and she's not going to be very happy when Mateo tells her something awful. He won't tell her that Theresa made a deal with Xander and got to go home.
No. He will tell her that he killed her. Mateo doesn't think that Theresa will allow herself to share where Chloe is and let her live, but he also doesn't want to have Chloe feeling as if there is any hope at all about her life. She will think that her friend Theresa is dead and that Mateo killed her because that is what he is planning on telling her. This news will shock her, horrify her, and make her feel bad about life. She's already feeling so bad as it is that this might just tell her that she's got to get it together.
And we don't know how she might respond to this. She might not take it well, and she might just have a change of heart about the way things are going. She's not handling this well at all, and we think there is a good chance she might just give up and let go of her life. That might make Mateo want to leaver her where she is rather than torture her anymore. If she's no longer afraid or upset about what is going on, she won't have to deal with things. She won't care, and that takes some of the fun out of things as they are happening in the moment. It's not going to work.
Stay tuned for more Days of Our Lives and be sure to check out TVOvermind daily for the latest Days of Our Lives spoilers, news, and updates.