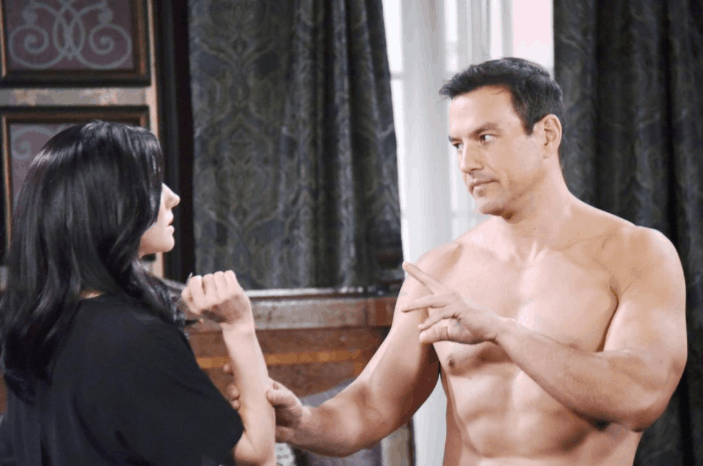 Days of Our Lives fans know a thing or two about some bad guys, and that's just how life rolls in Salem. People come and go and they do what they can to make sure they get what they want, and there is always something that they want. You see, the entire show is built around people who do for themselves and themselves alone. They rarely do anything for others. In fact, they do so much for themselves that they are able to convince themselves that what they are doing is for the others, and they know that they are doing the right thing. When, in fact, they are only doing what they think is the right thing, and they are not giving a second thought to how those things actually make other people feel. And that's where we come to this — the biggest, greatest, most powerful villains of all time ranked from bad to worst. Who do you think falls on the list?
Victor Kiriakis
He might be the most powerful man in Salem, but he doesn't get to go down on the list as the worst, even though that might surprise you at the moment. You see, we like Victor. We think that he is a powerful man, but we also think that he is a man who likes things his way in a way that means he's not the most fond of killing people and doing the worst of the worst. He's more like the guy who only does the horrible stuff when he feels he has no choice. Otherwise, he is more of a fan of ruining lives than he is taking them. We think Maggie calmed him significantly, but he's still a dangerous man with a dangerous past and a dangerous future.
Eve Donovan
She's a mess, but she comes and goes. She's a bad seed because she does not allow herself to grow close to anyone or anything, and we are fairly certain she has no real feelings. She could be labeled as heartless, but she's not the most dangerous. She is out to look out for herself, but she's not someone who is big on killing people unless she feels there is no other choice in the manner. She's someone to watch out for, though, as she is gaining some power and she is not afraid to leave when she has to cut her losses. She always, always comes back, however.
Xander Kiriakis
You might think Deimos is the mean one, but we don't think so in comparison to this guy. He's a cold-blooded killer without any feelings. And he's kind of scary. He's someone who will do anything, everything, and all things to get what he wants, and he takes direction from others. He's not a second-guesser or someone who doesn't do exactly what is expected of him, and he is a brute. He is not someone you want to mess with, and he always finds a way to come back to town to get what he wants. He's heartless.
Clyde Weston
Oh, Clyde. What a man he is. He is dangerous because he will kill you and then think about it later. Not that he will think about caring or anything like that, but he will make a point to get his life together in a way that only makes him feel good about himself, and he does not care at all how you feel. He's not a fan of anyone. He has no friends, no family to care for, and he has nothing to lose — ever. And he's always found a way to show up, show out, and never really leave us.
Stefano DiMera
He is the worst of the worst, may he rest in peace. We know we will never see him again after the death of Joseph Masculo, but we also know that he was the worst man in Salem, and we aren't certain anyone can take that title from him. He did what needed to be done, and he never thought twice. He never thought about having feelings for anyone, and he only used people to get what he wanted. He didn't care. Ever or at all.
Tell us what's wrong with this post? How could we improve it? :)
Let us improve this post!