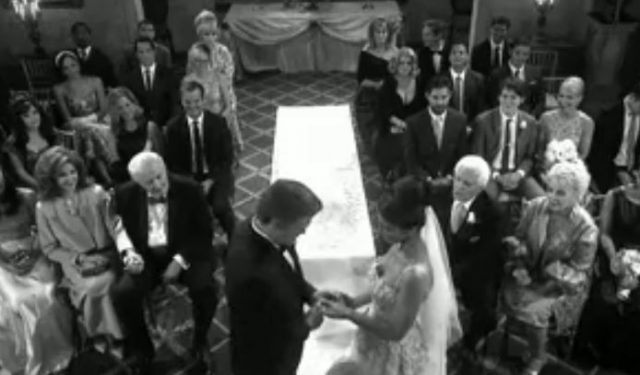 Being kidnapped is nothing new for most of the characters on Days of Our Lives, but that certainly doesn't mean that they don't all go through some serious form of post-traumatic stress disorder when they've been kidnapped. Paul is home and he is safe, but that does not mean that he's all right. He's suffering significantly from being kidnapped and brainwashed by Yo Ling, and he's in need of serious help. Thankfully, he has Marlena there for him to help him get through what's going on in his life. He needs her right now, but she also needs him. Many people forget that she just said goodbye to Eric and sent him off to jail. He drove drunk and killed a man, injured others and changed the lives of many forever. He had to go to jail and pay for his crimes. She's been miserable, and spending some time with Paul might be just the answer to take her mind off of Eric.
There seems to be some speculation that someone might make a guest appearance pretty soon. It seems that the late Stefano will be back. Of course, we've seen his body. We know that Hope killed him. We know that Andre found his father's body before he was injured in the explosion. We know this; but is he really dead? We also know that many people seem awfully dead only to come back very much alive and very much in control of their own destinies. It happens all the time here, and Stefano is probably no exception to that rule.
We do think, though, that he comes back to visit Andre as a ghost, though. It could be Andre's imagination or it could be a vision he's having. He might see his father in a dream. All we know is that Stefano is not done around here just yet, and some people might want to watch their back. A ghost might not be able to get them, but we can all agree that Andre is not currently in the frame of mind to make wise decisions, and it could end badly for Hope.