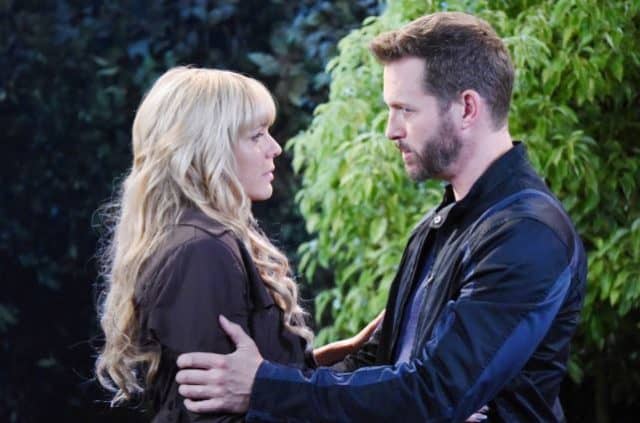 Days of Our Lives spoilers tell us Deimos is going to die, but we have no idea who is going to kill him. What we know is he has managed to enrage just about everyone he knows in the past few weeks, which means any number of people in Salem have a motive to kill. Right now we suspect it's Chad. He's looking to take down Deimos, and he has a plan he's getting ready to execute. However, we aren't sure he's going to make it work. It seems it might backfire. Deimos seems to have found out about it, and he has his own plan. He is going to finally do what we mentioned a long time ago and kidnap both Abigail and Gabi. He's already kidnaped Gabi in the past month, so she's in for another unpleasant surprise.
When he kidnaps them, he's going to do something truly awful. He's going to make Chad choose. He can only save one of the women, and he has to choose the one he wants to live the most. We all know he's madly in love with Gabi and fighting his feelings for her, and we know he's married to Abigail who already faked her own death and made him learn to live without her. Of course he's going to choose Abigail because they have a child together. He's going to choose to save the life of the woman who is the mother of his child, because he could never allow the mother of his son to die. Of course, that doesn't mean he wants to see Gabi die, either.
Everyone is going to be furious when they find out what Deimos did. Victor and Maggie will be furious. Andre will be furious. Dario will be furious. Which one is going to be the upset party who causes this man's death? Or will it be Brady and/or Nicole who are both so angry with him for putting them in such a precarious position? We don't know what it is, but we do know it's coming sooner than anyone realizes this month.