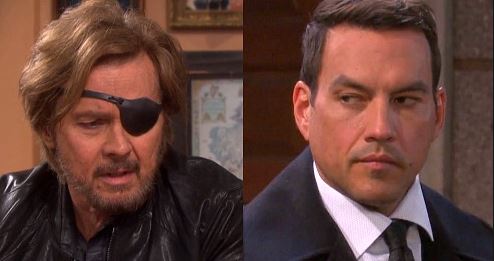 Days of Our Lives fans are going to see that Stefan is back to his bad mood and his wrong ways. He's going to tell Kayla that he will do whatever he can to help her get Steve his vision back, but she's going to owe him big time. She will need to consider what this means for her and her future, as well as her family and their future. She's going to go into this deal with a major problem on her hand, and that problem is that she's going into this deal with Stefan. He's not a good person, and she knows this. But she's so blinded by the fact that she wants him to have his vision, she might not care what it means for her.
She might not think about the long-term consequences here, and that's where the problem is for her. She's going to find that things are never what she seems to think they are, but she also cannot help them figure things out in any other way. She's having a very hard time focusing on her life and what it all means for her, and she's going to do something stupid knowing that she's making a deal with him that will forever change the way her life goes. She is, however, willing to sacrifice whatever she needs to sacrifice so that he can live his life the way she feels he should, however. And she's going to make that deal with Stefan.
Kayla knows better, and she knows that Steve would be furious if he knew what was happening. She would not be permitted to save his vision if he knew where she was getting the cure and how she was going to make sure it happened. They know that he is a bad person, and Steve doesn't feel his vision is important enough to deal with him to save. He's right, too.
Stay tuned for more Days of Our Lives and be sure to check out TVOvermind daily for the latest Days of Our Lives spoilers, news, and updates.