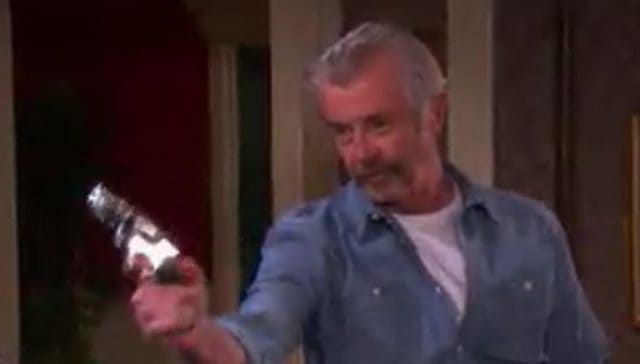 It's almost time for a wedding in Salem, and Days of Our Lives is slated to become more interesting than ever before. We are going to see that Eve and Theresa are tearful and emotional as Theresa's wedding day finally approaches, but we all know that there is a bit of trouble in paradise. This is one relationship that has not been on the best of terms as of late, and that means that there is something going on behind the scenes. These two have been through everything, and we know that there will not be any easy or smooth sailing for them as their big day approaches.
It turns out that these sisters might have their own moment to cry and to be happy for one another, but it's going to be short-lived. We know now that Orpheus is not going to remain in prison much longer. There is nothing holding him there, and his anger toward all the people that he feels have done him wrong in his life is overwhelming. There is nothing that he is not willing to do to get his way, and we have a feeling that he will find a way out of his cell and into the lives of those he feels wronged them. In fact, we have reason to believe that he will cause this wedding to never happen.
Imagine walking down the aisle to marry the man you love and that you've been fighting so long for only to realize that there is a prison inmate standing at the end of the altar with your beloved sister in his arms, a gun to her head. That's what is going to happen this week as the wedding unfolds and we are left wondering who will be able to get through this. Will Eve die at the hands of Orpheus at her own sister's wedding? Will Theresa and Brady actually get married, ever? Will this ruin their big day and put an end to their already fledgling relationship after a year of pure hell and turmoil has rocked everything they know? You'll find out.