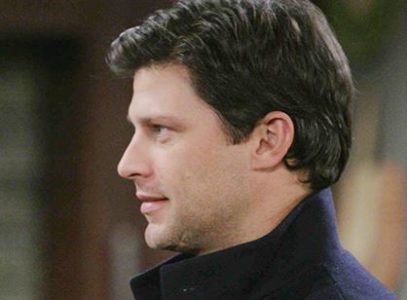 Days of Our Lives fans aren't going to worry much longer that Eric is really gone. He's not. He's here. He's happy. He's in a good place, and he is doing all he needs to do to make the world a good place. He's going to be gone only a few weeks, which means that Brady might just need to reevaluate his current situation. Can he afford to do what he's been doing for so long? Can he afford to spend another moment working on his personal life with Nicole when Eric is coming back?
We don't know what this means for this interesting love triangle. What do know is that there is no way that Nicole and Brady will work no matter what happens to them now or later. He's shown her some ugly true colors, and we simply cannot imagine her ever wanting to be with him knowing what he is like. Besides that, she's focused on her daughter right now, and that's far more important to her than anything else that might be going on in her life.
But she will be more than a little happy to see that Eric is back. His absence is devastating to her, and we can't really blame her. She's got so much on her plate, and losing someone she's grown to care so much about yet again has changed her life. She's not happy, but Brady can't make her happy. Will she go back to her original love when he's back?