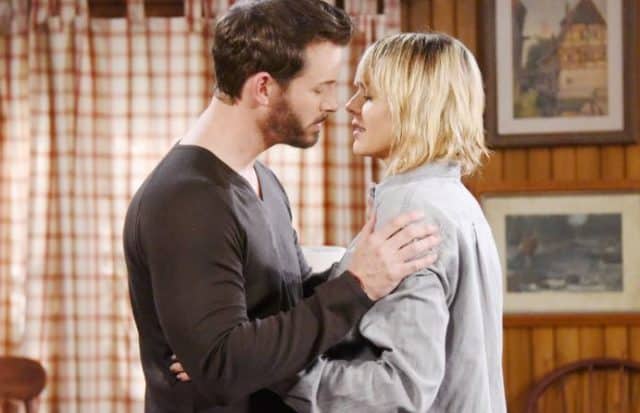 Days of Our Lives spoilers tell us big things are happening. First we are going to see that Deimos wants to bring his brother, Victor, in on his plan. Victor is not going to go for it, but Deimos won't really care too much what anyone thinks of his plan. He's not in it to make friends or find approval. He's doing what he wants regardless of anyone else and their feelings on the entire situation. He wants to tell his brother his plan to go after Nicole to get her away from Brady. He's not happy about her leaving him, but he's especially not happy that she left him for Brady. This makes him angry, and he will do whatever he needs to do to get her back. Victor won't be on board with this, and we feel he might be the reason Brady is later found almost dead and rescued.
We will also see that Paul and Sonny have made a major life commitment to one another. They're going to go ahead with their plan to move in together, and they cannot be happier about this. They are finally in a place where they are happy and things seem to be looking up for them, and it's all they've been asking for. Unfortunately for them, we seem to feel they might have some issues to work out in the near future. Things don't stay happy long with many couples here, so their time is probably coming faster than they care to admit. Sonny will be very surprised when Paul asks, but he will fall a little in love with the idea and say yes. It'll be very sweet.
It's going to be a very exciting episode as we see couples find happiness together. Brady and Nicole finally make their relationship official, and they are finally happy together. They've been working so hard to figure out what they want and where they are with one another, and it's time for them to make things right. Now they are so happy, but by the end of the week it will all change for them thanks to Deimos.
Tell us what's wrong with this post? How could we improve it? :)
Let us improve this post!