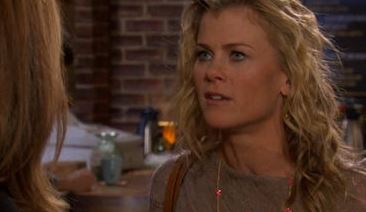 Days of Our Lives fans are happy that Sami is back and that Will might just be alive, but everyone is walking on more than a few eggshells right now. The world is turning upside down and everyone is working diligently to stop everyone from becoming insane with worry and upset. And now she and Hope are working together to figure out what is going on, how it is all working out, and what might be done to stop all this from being a bigger mess than it needs to be.
We are all so focused on the fact that people are back and there are so many things going on that we forget there is a man out there who might be a living, breathing, walking human science experiment at the hand of a seriously crazy doctor. And there might be something to that. If Will is still alive, we still maintain that he has to be in a mental place that's not good.
If they do find him, where will he be? What will he be like? How will this all end and how will this all go? There is really no telling what might happen, but we do think people are forgetting this. If Hope and Sami have any luck questioning people and getting some answers, they're a step closer to finding him whatever shape he might be in. And we do predict that whatever shape he's in might not be very good at this point in time.