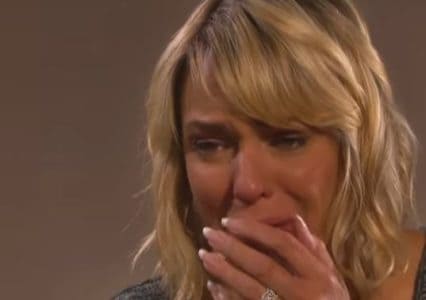 Days of Our Lives fans know that Brady might die, and it's just one of those things no one can help. But what really makes his impending death so special is how many people he's managed to bring together since he was shot. He didn't intend to do any of this, but he's managed to help so many people while lying in a hospital bed dying of a gunshot wound and a failing heart. As we wait anxiously for someone to find a heart for Brady, we thought we'd look into the two biggest things he's done while in a coma. He brought together Eric and Nicole.
Nicole hates Eric. He drove drunk a year and-a-half ago and killed her fiancé, Daniel, when he caused an accident. Now Brady has Daniel's heart, though it's failing, and she hates Eric. She's never been able to forgive him for making such a terrible decision that affected so many people in her life. When Brady sent Eric to save Nicole from the hands of her kidnapper, he managed to bring them together again. She's still hurt and upset, but they did manage to put the past in the past and move forward.
The second big thing Brady's coma has meant for this duo is for Eric. He's been depressed and living a life of shame. He knew he was wrong, and he can't forgive himself. Through this, he's managed to do a little bit of that on his own now that Nicole has made it much easier on him. He might not be 100% perfect, but he is on the mend — and fans have been waiting for that.