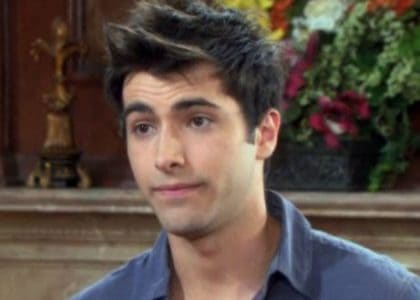 Days of Our Lives fans are not at all happy to hear that Sonny is going to do something horrible to Paul this week. He is going to kiss Will, and it won't end well. He is found, but he has no idea who he is. When Sonny sees the man he's actually married to for the first time, he is going to kiss him and try to elicit a few memories in him so that he remembers who he is, but Will still won't remember that this man is his husband. This is not going to go well.
Sonny is devastated that Will doesn't know who he is, but it's not just him. We hear that he has no idea who anyone is. The only name he hears when he's speaking to people that he might recognize is Ariana, and that is going to be the hope that Sonny holds onto when he works on finding a way to get this man back to where he needs to be.
And that's going to kill Paul. The fact that Will has no idea who anyone is and that Sonny is so bothered by this is going to kill him. They are already in such a negative place because of this, and it's not going to make their situation any easier to know that this is happening right now. We can't help but feel for Paul after all this is happening to him when he should be celebrating his marriage.