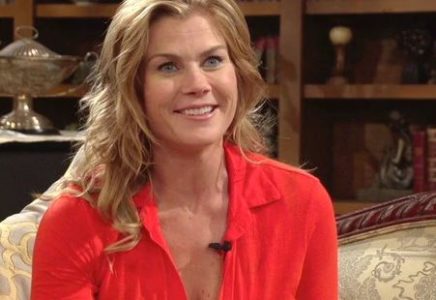 Days of Our Lives fans know Sami is coming home this week, but no one seems to know just how much trouble she plans on causing when she rolls into town. She's been gone a while, and it appears not too many people are missing her. She's making her way back to town on Friday the 13th, which is one of those things that just seems to make some sense to all her fans. She's going to make sure she gets back at Abigail, too.
Abigail once slept with EJ, to whom Sami was in love with. It took her some time to get over this, and it was time that she didn't really have with a man who is gone. It's been a very rough situation for her, and she's not happy with Abby. She never forgave her, so she's going to do whatever she can to get back at her while she's back in town. We don't think she cares at all about Chad, but she sure is going to have a go at him just because he's married to Abby.
She wants to see her hurt the way she hurt her, so that's going to be at the top of her list of things to do. It won't end well, but we think that Chad and Abby will be fine in the meantime. They might make it through this on their own, but we always want to know if there is a chance their marriage might not make it.