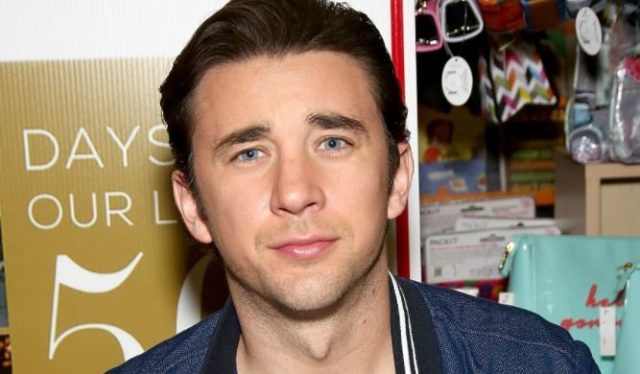 Days of Our Lives fans want to know why things cannot go right for Gabi and Chad. These two seem to have the biggest issues in their lives. They've been kidnapped together, kidnapped separately, forced to choose between life and death, and they were recently mugged in Greece. Now it's time for them to go home, where they are safe and sound. But that is not what will happen. You see, Gabi knows that Chad has the amulet that is considered a horrible form of bad luck, and he lied to all of the rest of his family about it. He's going to catch a ride on their personal jet because his is still in the process of being fixed.
Gabi is not even remotely amused by his desire to get on her plane. She's not having any of it, as a matter of fact. She's correctly terrified that his possession of the amulet will bring them all bad luck — and she is not wrong about this. Rumor has it their jet will crash. Will anyone die? We don't know. All we know is that everyone on board is now in jeopardy thanks to the fact that Chad can't make any good decisions, and no one is happy about this. They want to know that they will be just fine, but no one can make that promise for them.
Gabi is going to live, and everyone else will live, too. But it looks like there is going to be a deserted island, and they will all have to suffer together until help arrives. What makes it even more awkward is the fact that Eli is with them now that he's broken up with Gabi. He, Gabi, Chad, Lani, JJ, Paul, and Sonny will all be trapped. JJ has a thing for Lani, Lani seems to like Eli, Eli and Gabi just broke up, and Chad and Gabi have a long history. If nothing else, their time on this island is going to be nothing if not dramatic and interesting. And there will be plenty of drama to make it right.