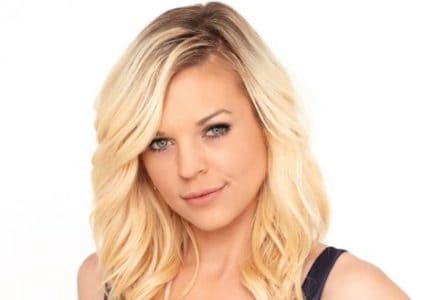 Days of Our Lives actress Kirsten Storms is noticeably absent following her wedding with Nathan, and things aren't looking good for this couple. They are recent newlyweds, but she was fired from her job by his sister, he was traveling for work, and they were both noticeably absent and spending no time together. We know that in reality, the actor who portrays Nathan on the hit daytime soap was filming a movie and needed the time off work. Now he is back and Kirsten Storms is gone again. She's allegedly working in another country for a new job for a few weeks, and everyone has been a little quiet about her sudden disappearance. This is her fourth time taking time off work from the role since she began appearing more than a decade ago, and there's plenty of speculation about it.
While many people believe her endometriosis is causing her to take a leave of absence, we can share with you that she seems just fine on social media. She's still posting, she's hanging with her little girl, and she's in good spirits. If she's battling her skin issues right now, she's keeping that to herself. But to battle the rumors that she's not coming back, we're here to tell you she's still on good terms with the show. She fills up her Twitter feed with photos of herself on the set of the hit show, with her favorite characters, and she's always talking about how much fun she has at work and with the crew and cast. She'll be back, and she's going to make a grand entrance when she does reappear.
But don't think that things will be easy for her. She's got some demons to face when she does come back, and that comes in the form of her brand-new husband cheating on her. It seems Nathan can't handle his wife being gone for many weeks for work, and rumor has it he's going to meet someone new and begin an affair with her. We don't know who, but we know it's going to make Maxie crazed when she returns.