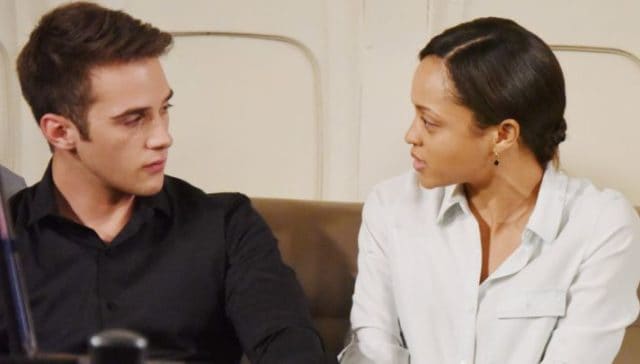 Days of Our Lives spoilers are all about the island. JJ and Lani make the decision to have a picnic. They have the best attitude about this entire plane crash-stranded on a deserted island thing. They aren't wasting an opportunity to have a picnic with — what exactly — alone together. They decide to leave the group and go hang out together for some lunch by the ocean. It seems a little crazy to us, but that's what they're doing. Lani just wants to do something that keeps her mind off all that's going on, but JJ wants to do something to be alone with Lani.
When they find a skull on the ground, it changes everything. They can't decide if this person was on the island like them, alone without food or water or help, and died. Or did the person whose skull they found die because there is a murderer on the loose? Perhaps, but they won't know right away what it is. They worst is in their minds, and they have to do what they can do to make sure they keep their minds from wandering too much.
Are they in danger? They might find that there is more to this island than they originally thought there was, and it might turn their good mood into one that isn't so fantastic. This is not a good time for them, and now they have what they assume is a mystery on their hands. Is there a murderer hiding among the trees? Could they be in more danger than just being stranded alone without help?