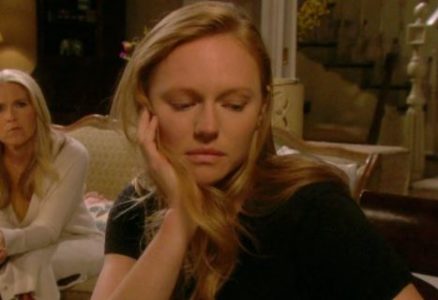 Days of Our Lives fans know something is going on with Abigail at the moment, but it seems people aren't all that sure what it is. She seems like a different person sometimes. It's not like her, for example, to befriend Stefan and be so close to someone who is not her husband. She doesn't seem to be herself, either, when she's saying she thinks Gabi might have done what she is being accused of doing.
Today, we are going to see Chad say something to her that will undoubtedly shock her. He's going to mention something that happened, but she has no memory of it at all. It was a recent situation, too, so there is no reason she should have not even an ounce of recognition, and it might be a clue about where things are going for her.
Is there a chance she's got multiple personalities? It wouldn't be strange the way things have been going in her life the past few years. She's been through so much it would make sense if she did develop a few personalities that keep her safe and protected from herself when she has a chance to make that happen. We don't know if it's entirely possible she's going to have other issues to work through, but we do think that this could be true. If it is, how much longer will it take her or someone else to figure it out and get her some help?