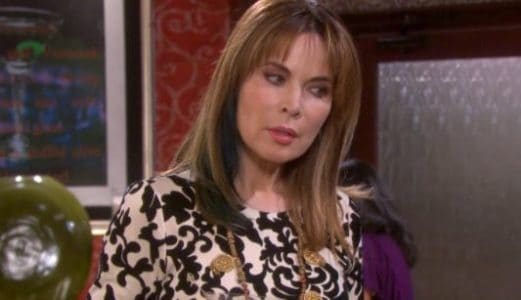 Days of Our Lives fans are being forced to sit back and watch as Gabby continues to wreak havoc on everyone she encounters as she is working on her own plan. She's managed to lock Abigail away most of the time as her personality is overtaking the other personalities she's got, and that's never good news. She's very much into Stefan, and he's hoping that this is something that works for him in the long run. He wants to be sure they can get things to go his way with her, and that's what he's angling for right now. But that's not going to happen as more people are in the know about what is going on.
Now that they have Marlena in custody, it seems they are having some other issues with someone else, too. It seems that Kate is now in the know of their secret, and she's going to join her friend Marlena in captivity. She's not someone who wants to be involved in this but it seems that Gabby is not going to let anyone get in her way of a good time at this moment.
She's got a lot on her mind, and she's not going to sit back and wait for people to deal with this. She's working on her situation, and she's to going let them get to her. She's not going to let Kate go free if she suspects she knows that there is a Gabby, and now Kate is a victim.