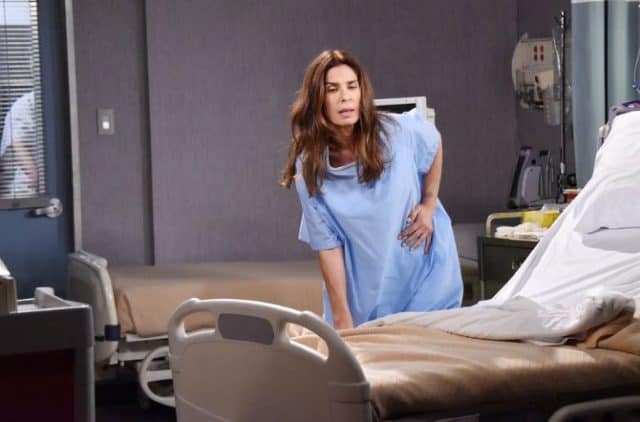 Days of Our Lives fans are going to be shocked come this new episode. Hope has been badly injured and left for dead, but she's going to wake up and find that Eric is there to save her life. But, wait. Eric is in jail for drunk driving and killing people and severely injuring others. How is he out of jail? Fans will be shocked to learn he was released a bit early from his sentence, but he was so upset about it that he went into hiding. It turns out that he wasn't kidding when he said he welcomed jail time as a respite for what he did that New Year's Eve night. He wanted to punish for killing his friend with his poor decision, and he didn't like that they let him go early after all he did wrong. He cannot get over it, forgive himself, or move on from his crimes.
He's been living at a farm, in hiding away from everyone he feels he so desperately hurt. He's going to find the cops at his door at some point, but he will turn them away after claiming he has no knowledge of what happened to Hope. She'll become weaker and she will find herself unable to carry on from her injuries, but he's going to be there for her as she continues to struggle.
Things aren't looking good for Nicole and Deimos, either. She already heard him on the phone threatening someone's life, and now she's going to find Dario standing there telling her that he's bad news and she needs to stay away from him. Will she listen, or will she continue to put her own life in danger? We'll hear Dario telling someone on the phone that the death needs to happen that night, and then we will see enough of the situation to know a gun is being pulled, but do we know on whom the gun is trained? We don't know how or what might happen, but we know that Nicole's future is now put in jeopardy simply because she's engaged to Deimos and someone wants them both to pay for their life.