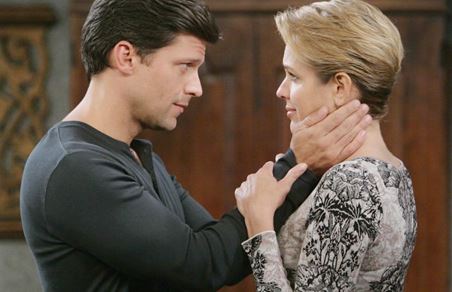 Days of Our Lives fans know that Nicole and Eric are sharing some very intense moments these days, and we hear they are going to share one this week. It will be a moment they've been waiting for so long now, and it will be less than they hoped for. You see, things simply will not go their way in this moment. They are not going to find their lives are easy when it's time for them to make some life changes because they can't get their stuff together.
Eric and Nicole will bond even more, but it seems that things will not go as they seem. Eric is planning on leaving the city to pursue a life elsewhere. He cannot simply sit back and watch the love of his life as she is in the midst of so much heartbreak and turmoil. He wants to be with her, but he can't be with her when Brady is already in love with her.
He will write her a letter before he goes. But we know how this goes for him. It will be a letter someone else — not Nicole — will find. It will get into the wrong hands, things will happen, and her life will be ruined. But wait — isn't her time on the show coming to an end soon, too? We thought so, but perhaps this is the moment we've all been waiting for. Will she leave with Eric instead of staying with Brady? It could happen.