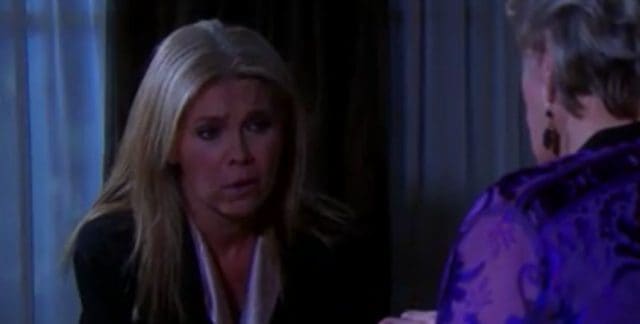 On a brand new Days of Our Lives, we will find out that Aiden's plan is one that will likely backfire on all involved. He is a man on a mission and he wants what he wants. He has revenge to seek, and he does not care at all who he hurts, why he hurts them and what he does. Since he is working so closely with Andre, we know that he has a plan in mind, and we think that this might be the moment we've been waiting on. We think we know what Aiden has in mind and what he's planning on doing when he shows up at the jail to visit none other than Chase. Chase, who attacked and raped Ciara, and who has ruined the lives of Hope and her daughter.
Since Andre is looking to seek revenge on Hope for killing his father, we have to wonder what their plan with Chase is when Aiden meets with him. It's not a big secret that he's working with Andre, and the fact that this meeting is even happening makes us believe that Chase will be a big part of it. After all, Chase did rape Ciara so what better way than to help get back at Hope than to involve him in whatever sinister plot he is working on? As far as Hope and Ciara are concerned, they're dealing with their own issues right now. They have no idea what is going on, and no one is going to tell them any time in the near future. In other news, Jennifer is not well.
We've been following the issues with her addiction, and we have learned that there is very little we can do for her at this point. Her friends are trying to help her out, but she's in a bad place right now and will have to help herself at the end of the day. There is no telling whether or not she will be able to overcome her addiction, or who it will be that is finally able to break through to her and cause her to think of what she is doing and how she is doing it. Our hearts hurt for her, but fans are hoping against hope she will overcome her issues.