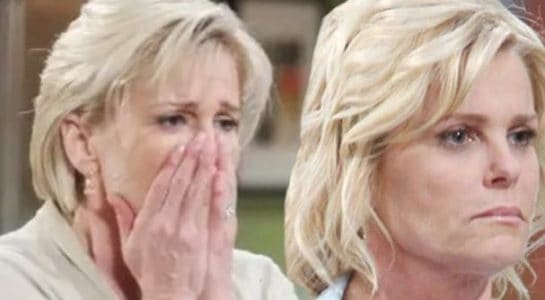 Days of Our Lives fans are cheering for so many people right now, but we are also in a place where we just want others to figure out what is going on. We know that Adrienne and Marlena are missing, and the women pretending to be them right now might look a lot like them, but they certainly don't act like them. It's an ugly situation for both of them and the men they love, and the men they love aren't taking this very well. There's very little they can do right now because they have no idea they women they love are actually missing.
It won't take them much longer. And now that Joey has decided to turn himself in and is no longer a part of his parent's lives, there's also a chance that Steve will be able to better focus on what is going on with his sister. When he realizes what is going on, it won't take him long to make sure Lucas knows. Lucas, however, is in a bad place right now. The love of his life is rejecting him. It's not an easy situation for any man to be in.
But there is another problem at hand right now, and that's the one where the woman he believes is rejecting him is not that woman. But we can't all focus on that until he realizes this for himself. Can he get himself out of the bottle long enough to put two and two together?