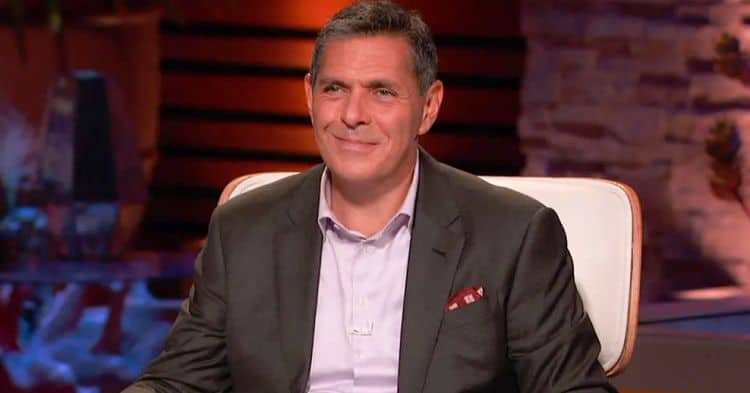 If you're a Shark Tank fan, you may have noticed that Daniel Lubetzky's appearances on the show have been getting more and more frequent. While he may not technically be an official part of the cast, he always brings warm and refreshing energy every time he steps into the tank. The successful entrepreneur and investor is best known as the founder of the KIND snacks brand. Although he has managed to accomplish a lot over the years, his journey certainly hasn't always been easy. Now he hopes to be able to inspire others so they never forget that all of their dreams are attainable. Continue reading to learn 10 things you didn't know about Daniel Lubetzky.
1. He Has A Law Degree
When people talk about Daniel, words like investor and entrepreneur are what are most commonly associated with him. What many don't realize is that the word lawyer almost made the list as well. Daniel has a law degree from Stanford University. However, it doesn't appear that he has ever practiced law.
2. He Is The Son Of A Holocaust Survivor
Daniel was born and raised in Mexico, but his father's family is originally from Europe. Daniel's father is Jewish and was liberated from Dachau Concentration Camp during World War II. When Daniel was young, his father shared stories of his experiences during the Holocaust, his father's stories have had a profound impact on his life.
3. KIND Isn't The Only Business He Runs
KIND Snacks may be the business that made Daniel the most successful, but it isn't the only one he has on his resume. According to his LinkedIn profile, Daniel is also the founder of PeaceWorks Foods, Equilibria Partners, and Empatico. Additionally, he is the co-founder of Maiyet.
4. He's Afraid Of Mediocrity
Now that Daniel has reached a certain level of success, most people probably assume that he's taken his foot off the gas a little bit. However, that couldn't be any further from the truth. During an interview with Inc., Daniel said, "I'm terrified that if I ever stop giving it everything I've got and I stop grinding, that I would look back five years later and that would be the moment when mediocrity started seeping into who I am and who my organization is."
5. He's A Magician
Do you believe in magic? Daniel Lubetzky certainly does. He has been practicing magic for several years. In fact, one of his first business ventures was putting on magic shows in his neighborhood. In an Instagram post, Daniel said, "Doing magic shows helped me develop #confidence, and it helped me better understand how people think and how to grab their attention. Magic also fostered #creativity and taught me think outside the box."
6. He's An Author
There are some successful people who like to keep their 'secrets' to themselves, but not Daniel. In 2015, he released a book called Do the KIND Thing: Think Boundlessly, Work Purposefully, Live Passionately which went on to become a New York Times Best Seller. The book provides tips on how to thrive as an entrepreneur.
7. He Loves Giving Back To The Community
Helping those in need and strengthening the community are things that have always been important to Daniel. He has been a very active philanthropist throughout the years. In addition to starting his own organizations to help others, he has also collaborated with other charity groups.
8. He Loves Spending Time Outdoors
Daniel may spend a lot of time working, but that doesn't mean he doesn't make time to do other things. When he gets a break, one of his favorite things to do is spend time out in nature. He loves doing things like kayaking, hiking, and exploring. He also has an adorable dog that he loves to take for walks.
9. He's Won Several Awards
Awards aren't just something that is reserved for professional athletes or people in the entertainment industry. As an entrepreneur, Daniel's accomplishments have earned him quite a few awards including the King Hussein Humanitarian Leadership Prize and the Skoll Award for Social Entrepreneurship.
10. He's Passionate About Social Justice
At this point in his life, Daniel has made so much money that there are certain problems that simply don't affect him anymore. Still, he maintains a high level of compassion and empathy for others and he isn't afraid to make that known. Daniel is never afraid to stand up for the causes he believes in and he has used his social media presence to show his support for things like ending racism and the importance of voting.