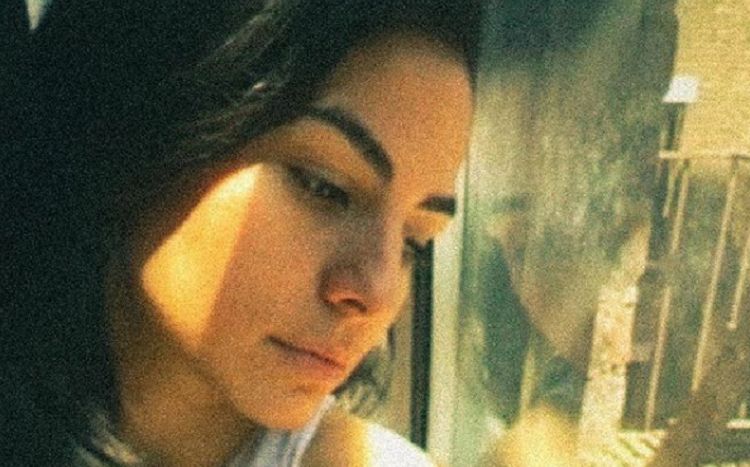 We all knew at one point that Suits actress Gina Torres was going to get a spinoff based on her character. She was just that good. The new show is going to be called Pearson, after the character's name, and it just came out this week. We got an opportunity to see Torres back in action, but we also got a glimpse of some old and new talent. We loved seeing some familiar faces, but we're most intrigued by the fresh ones. New actress Isabel Arraiza is one of the freshest faces we've seen, and here are 10 things about her that you ought to know about.
1. Credits
Let's talk about Isabel Arraiza's career for a moment here. When we say that she's a new talent on television, we meant that she's only credited for 6 acting jobs and about half of those were from just last year. In fact, her first acting job was from 2018, and it was for a guest role on the hit TV series Elementary. Since then, she's acted in three films–Driven, American Dreamer, and Campfire Alpha (short film)–and one other TV show, The Oath.
2. Childhood
Arraiza grew up as a Puerto Rican in New York, and she remembered having big dreams as a young child. However, she never thought that she'd be acting in a television show opposite some great and established actors. She remembers playing pretend as Cinderella when she was little, and she knew even then that there aren't many people on television that looked like her. The first time she saw a Latina on TV was when she watched Jennifer Lopez as Selena in 1995.
3. Pearson
The show is making history given that it's the first show ever to feature an Afro-Latina woman in a lead role. Arraiza's character, Yoli Castillo, is Jessica Pearson's assistant. Yoli is witty, funny, sharp, and impulsive. The character will fit right into the existing dynamic established by Gina Torres' character.
4. Celebrity
Arraiza set the bar pretty high for herself when she began to idolize Meryl Streep. There are very few actors on the level of Streep, and she's easily one of Hollywood's best ever. Meryl Streep is Arraiza's celebrity idol, and we totally get why. Streep is talented. She's classy, and she's unbelievably versatile. Streep excels in anything that she does. If Arraiza is looking up to Streep to inspire her career, we're excited to see what she'll be doing in the future.
5. TV crush
It's safe to say that she was just like any of us. Arraiza loved Rugrats, and she grew up watching Full House on television. She also spent a lot of time crushing on Uncle Jesse when she was younger. We believe that everyone–regardless of sexual preference–had a crush on Uncle Jesse in the early 90s. In fact, people still have a crush on Uncle Jesse over two decades after the show ended. We can't blame them. John Stamos is still very much crush-worthy today.
6. Family in the arts
Creativity is something that runs in your blood; and when you're a creative person, it's highly likely that you've got family that's just as creative. While Arraiza may be talented in the performing arts, one of her cousins is thriving in the fine arts industry. César Reyes was the honoree at the 25th Gala of El Museo del Barrio. The New York museum specializes in Latin American and Caribbean art, emphasizing the contributions of the Puerto Rican community in New York to the arts. The museum also features works from Puerto Rico.
7. Energy
When you're an up and coming actress like Arraiza, you need to be able to source your energy from somewhere. Arraiza's career is just beginning to take off, and she's already experiencing what it's like to be extremely busy. It's a good thing that Arraiza is a coffee lover because she'll need copious amounts of it throughout her career. Arraiza prefers to drink cappuccinos with almond milk, and if that's just not cutting it, she's got a stronger alternative. Arraiza has days that just call for a cortadito. We have those days too.
8. Signature look
Arraiza likes to keep her look classy, casual, and natural. The Puerto Rican beauty maintains her natural hair color, and she tends to wear natural makeup as well. In the few occasions that we've spotted her on the red carpet or at special events, she's always appeared elegant and tasteful. Arraiza is quite proud of her heritage, and the young actress accentuates her ethnic features naturally and with a lot of grace.
9. Spanish
Given her background, it makes sense for Arraiza to be bilingual in Spanish. What's different, though, is the current atmosphere of the industry she's trying to break into. When she was auditioning for Pearson, Arraiza was both shocked and relieved to find out that one of her interviewers was of Afro-Cuban descent. The lady spoke to Arraiza automatically in Spanish, and it was such a natural interaction in a setting that normally wouldn't have presented that kind of opportunity in the past. It's a changing industry and a changing world, and it's exactly the kind of world that Arraiza is ready to take on.
10. Primetime
Currently, Arraiza has no other projects apart from Pearson. If you want to catch this talented beauty on the small screen, you'd have to tune in on Wednesday nights at 10pm on the USA Network. The show just premiered on July 17, 2019, so try to catch up before the next episode airs.
Tell us what's wrong with this post? How could we improve it? :)
Let us improve this post!