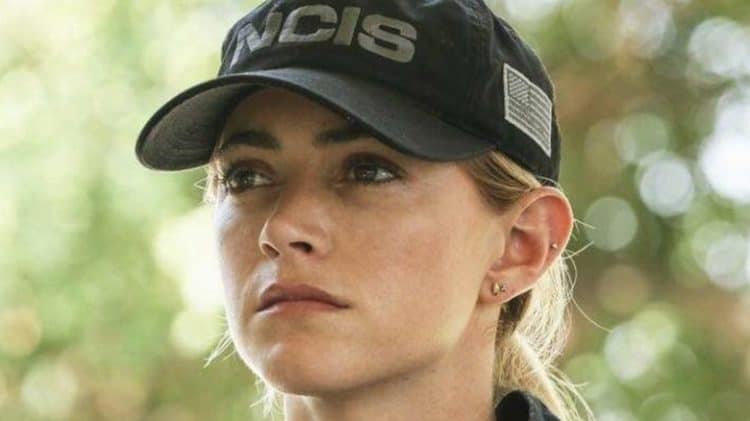 Every professional actor dreams of the day when they can finally get some stability by being cast in a popular and long-running show. So you can only imagine how fortunate Emily Wickersham has felt as a cast member on NCIS for nearly a decade. Since being on the show, Emily has become a popular name in millions of households across the country and in other parts of the world. Her role as Ellie has allowed her to portray a range of emotions and situations. Now in its 18th season and showing no signs of slowing down, it's probably safe to say that we'll be seeing Emily's face on our screens for many years to come. Keep reading to learn 10 things you didn't know about Emily Wickersham.
1. She's A New York Native
Emily was born and Kansas, but she was raised in Westchester County, New York where she attended high school at Mamaroneck High School. Even though Emily will always be an east coast girl at heart, it appears that she is currently living in the Los Angeles area.
2. She Was In An Episode Of Gossip Girl
Before Emily secured a regular gig on NCIS, she was making guest appearances in lots of different shows. Along the way, she got the chance to work on some very popular projects. One of the coolest jobs on her resume is a 2011 appearance in an episode of Gossip Girl.
3. She Got A Late Start With Acting
Many professional actors will tell you that they've loved acting since before they even really knew what it was, but that's not true for Emily. She's what many people in the industry would think of as a late bloomer. In an interview with CBS, Emily said, "I went to Muhlenberg College in Allentown, Pa., for two years before I dropped out. Then I was in New York—just kind of living in the city, not really knowing what I was going to do—and I started taking acting classes because I felt like, "If I've dropped out of college, I should probably do something worthwhile and challenge myself." Before that, acting had not been on my radar at all."
4. She Likes To Draw
Like most creative people, Emily is always looking for ways to express herself. Although acting may be the primary way she does that, it certainly isn't the only way. Emily enjoys drawing in her free time and she often shares pictures of her doodles on social media.
5. She's A Dog Mom
Emily was married to Blake Hanley from 2010 to 2018. The couple never had any children together, but Emily didn't let that stand in the way of her becoming a mother. She is a very proud pet parent and to a dog named Miguel. Even though Miguel doesn't have his own Instagram account, he makes frequent appearances on Emily's.
6. She Played Tennis When She Was Younger
Emily has always been the kind of person who likes to stay active, and sports is one of the many ways she's done that over the years. She grew up playing tennis and has gotten back into it as an adult as a way to stay in shape. Emily also enjoys doing pilates and going for walks.
7. She's Very Adventurous
There are plenty of people who will spend their entire lives being afraid to step outside of their comfort zones, but Emily's name is one you'll never find on that list. She's always down to try something new and she has a very adventurous spirit. From traveling to surfing, Emily is all about making fun memories.
8. She Likes Spending Time Alone
Just because Emily has a job that puts her in the spotlight doesn't mean that she wants to constantly be surrounded by people. In fact, she actually prefers the exact opposite. While talking to Good House Keeping, Emily shared that she likes doing things alone in her free time.
9. She Enjoys Reading
Emily's days as a traditional student may be behind her, but she still enjoys learning as much as possible. She loves reading and enjoys a variety of content including novels and poems. On occasion, she'll share a photo of what she's reading with her followers on Instagram.
10. She Loves Taking Pictures
As a creative person, Emily often finds herself drawn to beautiful things. She also has an innate talent for knowing exactly when to snap the camera shutter and turn those beautiful things into moments that can last forever. She loves taking pictures, and this interest pairs very well with the fact that she loves adventure.
Tell us what's wrong with this post? How could we improve it? :)
Let us improve this post!