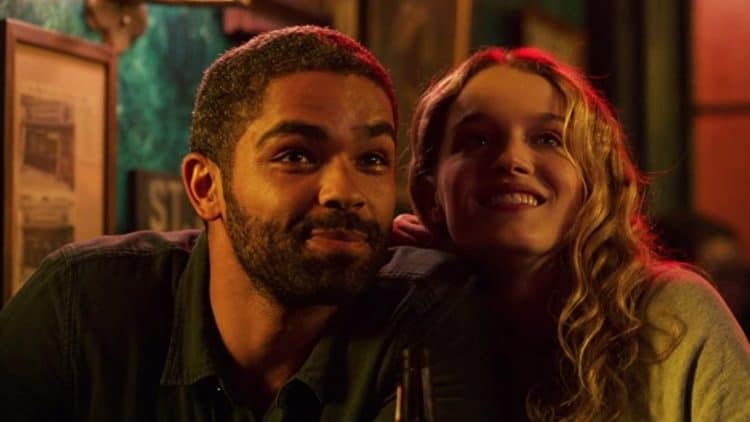 Dana Drori may not be a name you're familiar with just yet, but 2021 is shaping up to be a huge year for the actress. Since making her on screen debut in 2016, she has made more than a dozen minor appearances. Lately though, she's been getting quite a bit of attention and she's hoping to keep the momentum going. She has appeared in the Hulu Original series Into the Dark and High Fidelity. While she has yet to have a huge starring role, Dana knows how to command attention no matter how much time she gets on the screen. With her talent and dedication, it's easy to believe that Dana will be around for many years to come. Here are 10 things you didn't know about Dana Drori.
1. She's Canadian
Some people may have been under the impression that Dana is from the United States, however, she was actually born and raised in Montreal, Canada. Unfortunately, there isn't a lot of information out there about her upbringing. It's unclear when she relocated to the United States but she has lived in the Brooklyn area for several years.
2. She Loves Poetry
There's no doubt that performing arts have an extra special place in Dana's heart, but she has also always loved words. Reading and writing have always been a major part of her life and she particularly enjoys poetry. She has a highlight section on her Instagram account dedicated to sharing photos of some of her favorite poems.
3. She's Married
Not only has Dana found success in her professional life, but she's also found happiness on a personal level. In 2017, she married the love of her life, Darrell Hartman. The couple wed in a beautiful ceremony in upstate New York which is also where they got engaged.
4. She's A Professional Model
Her work as an actress isn't the only time that Dana has been in front of a camera. She is also a model and has worked with several internationally known brands including L'Oreal, Elle, and Cosmopolitan. She is currently signed to an agency called Metro Models.
5. She Was A Blogger
Dana is truly a woman of many talents and she has tried her hand at lots of different things over the years. She founded a blog called aftertastes.co that focused on food related content. The blog served as a great way for Dana to combine some of her different interests. Unfortunately, the site is no longer active.
6. She's Lived In Several Countries
One of the best things about Dana's line of work is that it has given her the chance to travel to — and live in — different parts of the world. During an interview with Passbuys she said, "The day after I graduated, I moved to Paris to pursue it full-time. After Paris, I moved to London, and then to New York. One of the best things about modeling has been the opportunity for travel. I've visited places that I most likely would never have seen otherwise: Maldives, Seoul, Tokyo, Mallorca, among others."
7. She Likes To Cook
Most people would agree that they like to eat, but not everyone likes to cook. For lots of people, spending time in the kitchen simply feels like a chore. Dana isn't one of those people, however. She loves cooking and sees food as a tool that not only nourishes people, but brings them together.
8. She Loves Spending Time Outdoors
Dana may be a city girl now, but that doesn't mean that she doesn't enjoy being out in nature. When she has time off from work, you can usually find her outdoors. Fishing is one of her favorite things to do and she also loves to go hiking, swimming, and bike riding.
9. She Enjoys Ceramics
Creativity is a big part of who Dana is and she loves getting the chance to express herself artistically. She likes pottery and ceramics and has a natural talent for making beautiful pieces. Even when she isn't making art of her own, she likes admiring other people's work.
10. She Loves DIY Projects
Anyone who has spent a significant amount of time watching HGTV knows that people either love DIY projects or hate them. Dan is a proud member of the first group. She loves working on different things around the house and finding ways to put her creative spin on different things. Dana's projects don't just include adding cute decorations though, she also knows how to get down and dirty with the power tools to make beautiful upgrades to her home.