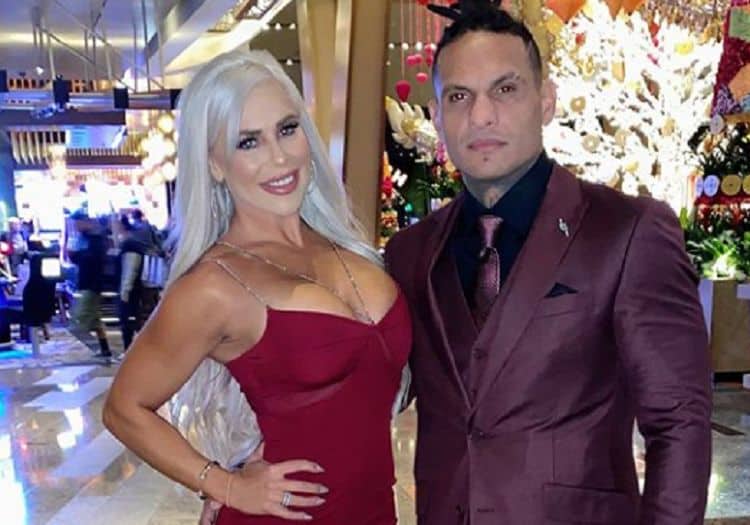 When she first got pushed onto the main roster for WWE Dana Brooke almost felt a little overdone, a little bit too rough, and not quite what the women's division was needing. After all it takes more than being tough in the ring and having the ability to play the heel so that people in the crowd absolutely despise you. It also takes the kind of flair and attitude that can back up one's skill and make it possible for people to fall in love with you or fall in love with the idea of hating you as well. Dana has developed that but still doesn't seem like the type that people are talking about over and over since her routine and her overall character are still somewhat lacking in the WWE. It's definitely not for lack of effort, but there's at least one or two steps she needs to take before the crowd really connects with her it seems. Hopefully that will happen sooner rather than later.
Here are a few things about Dana you might not have known.
10. She's been thinking about leaving the WWE.
Norm Quarrinton of the Pro Wrestling Sheet states that this came on the heels of the cancellation of a match that she was supposed to have with Natalya earlier in the year. She was about ready to leave but then thought that it would be setting a bad example and decided to hang around and see what came of it.
9. For a short time she was a diver but then she switched to gymnastics.
She was in gymnastics for roughly 18 years until injuries started to take their toll and she had to quit. from that point on she went towards fitness and body building instead and as you can see definitely excelled at both.
8. She's won several fitness and bodybuilding championships.
Dana is definitely one of the most solid women in the WWE at this moment and in fact it's fair to say that when she came in she looked like a smaller version of Chyna in a way, though with a few very noticeable differences. Even now though she definitely looks like one of the most heavily built women in the company.
7. Dana signed with the WWE in 2013.
This was when she came to NXT where it would appear that she excelled for a while until she was called up to the main roster. NXT has a habit of making sure that people are ready to make their way up and tend to run their recruits until they're good and sure they're prepared.
6. She teamed up with Emma for a while.
It is very fair to say that her career has been going much better than Emma's, as Emma tried to make her way to the main roster only to bomb out horribly before 'remaking' herself into an image that was exactly like the last one only to fizzle out again. Dana has at least been constant with her career and has been hanging around to make the best of it.
5. Her main debut on RAW didn't come until 2016.
In fact when it came she was used to ambush Becky Lynch from behind and entered into a short-lived feud with the Irish Lass-kicker that was over and done with fairly quick. In fact the biggest feud that she seems to have had to date was with Charlotte Flair, and even that didn't seem to last all that long.
4. She's very active on social media.
A lot of the WWE stars come to realize quickly during their careers that the fans are the ones that tend to make them who they are since if they weren't there then there would be no reason for their jobs to exist. That's why a good number of the performers are very much up on social media and responding to fans or at least giving them something to comment on.
3. Dana is one of the hardest working performers in the WWE.
Unfortunately this doesn't always equate to being the best or being given the best push which is kind of hard to fathom. But she is the type to show up early, help set up the ring, and then stay until everyone else leaves at times. Her dedication what she does is second to none in many ways.
2. She'll be competing in the Money in the Bank match for 2019.
No one really expected her to get the push for this coming Sunday's Money in the Bank match since she's been hanging on the fringes for a while at this point. But there is a rumor that she might be filling in for Sasha Banks.
1. She's been dating Dolph Ziggler.
Graham Mirmina of Sportskeeda notes that Dolph has dated his share of professional women in the past but so far it seems that he and Dana have lasted for the longest and to a lot of people that seems to mean that their relationship might be a little stronger.
If she got just the right push she could be someone that might really go far in this company.