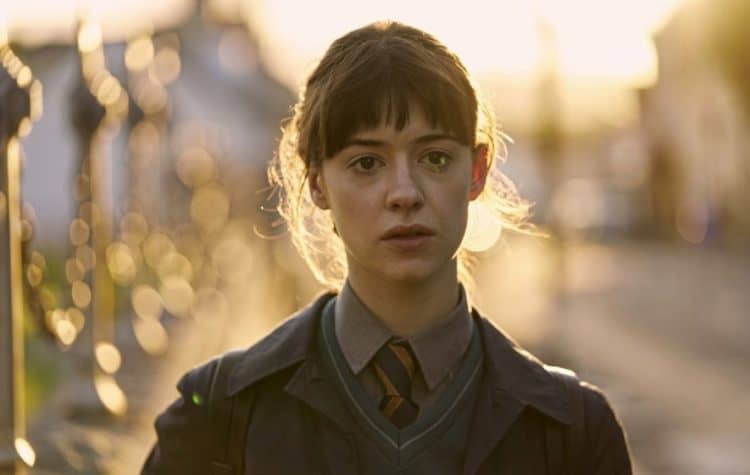 Most 21-year-old actresses are still struggling to find their place in the industry. But it looks like Daisy Edgar-Jones has already found hers, and she's claiming it. Within the last year, Edhar-Jones has been cast in two main roles. Her most recent, as Marianne in the new show, Normal People, could be the one that changes her career forever. The show, which is based on the book of the same name by Sally Rooney, tells the story of Marianne and Connell, two teenagers whose complicated relationship turns romantic. In her portrayal of Marianne, Daisy gets to show off the wide range of her acting talent, and it's hard to believe she's only been in the business for four years. Keep reading for 10 things you didn't know about Daisy Edgar-Jones.
1. She Is A Big Fan Of The Book
Being cast as Marianne was a dream come true for several reasons. Not only was it a great opportunity for Daisy's work to reach a wider audience, but it was also a chance to play a character she already loved and knew. When asked how she felt about landing the role, Daisy told In Style, "I was a massive fan of the book as well. I wanted it with every possible cell in my body."
2. She Was Nervous About The Sex Scenes
Being naked in front of someone you know can be awkward, never mind being naked in front of an entire crew of people you don't know in a room full of camera. Daisy says that nothing could have prepared her for the sex scenes in the show, but she quickly began to feel comfortable thanks to the supportive cast and crew.
3. Her First Celebrity Crush Was A Book Character
Can you remember your first celebrity crush? Daisy can certainly remember hers. She said her first famous crush was actor Logan Lerman who played Percy Jackson in the film adaption of the book series. Daisy was also a fan of the books.
4. She Has 3 Favorite Movies
Picking just one favorite is never an easy thing to do, but Daisy has been able to at least narrow it down to three. When asked about the movies she'd pick to watch for the rest of her life, this is what Daisy had to say, "Blue Valentine, Romeo + Juliet, the Baz Luhrmann one. I love that film. And oh, there's a great film called Sightseers, which is like a small British indie, which I watched a while ago. I just think it's brilliant. It's like a dark comedy about this couple that goes on a caravan holiday. It's great. So yeah, probably that."
5. She Likes To Cook
Daisy isn't a fan of complicated recipes, but she does like to cook and she likes learning new things to make. She recently bought a new roasting pan and has been having fun trying different things. So far, her five spice pork is at the top of the list.
6. She Wants People To Know One Thing About Her
When you work in entertainment, it can be easy for people to get a false idea of who you are. Whether it be good or bad, people are always going to have something to say and it's not always possible to control the narrative. Daisy Edgar-Jones says if there's one thing she wants people to know about her, it's that she's a nice person.
7. Her Boyfriend Is An Actor
Now that Daisy's star is rising, lots of people are curious about her relationship status. For those wondering, Daisy is in a committed relationship with Tom Varey. He is also an actor and appeared in an episode of Game of Thrones in 2016.
8. Her Parents Also Work In The Industry
Daisy isn't the first person in her family to embark on a career in entertainment. Both of her parents work in the business as well. Her mom is a film and TV editor and her father is the head of Sky Arts, a channel that focuses on broadcasting musicals and plays.
9. Her Favorite Book Is By Patti Smith
Daisy loves to read in her free time and says that one of her favorite books is Just Kids by Patti Smith. She says she loves the honest description of Patti's life in New York during her 20s. Ironically, her co-star an on screen love interest, Paul Mescal is also reading this book during quarantine.
10. Her Parents Were The First People She Told About The Role
When Daisy found out she got the role as Marianne, she was so excited she couldn't contain herself. There was only one problem, she was home alone and had no one to tell. She immediately called her parents and shared the exciting news with them.