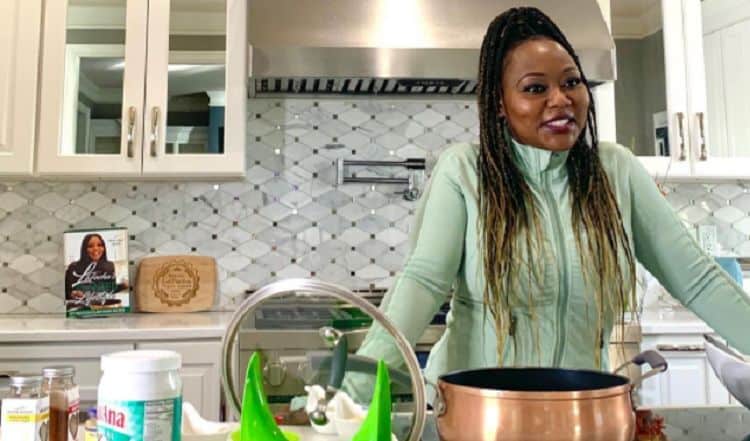 If you grew up listening to Xscape, we know you were born in the late 70s and early 80s. The R&B group became one of the most famous groups in the 90s, and any time someone says they were a fan growing up, it's a dead giveaway of their age. Not that this is a bad thing at all, trust us. LaTocha Scott is a woman who made it big in the 90s when she took part in the group, and she's not backed down a bit since. She's made some big changes in her own life, but she is someone who has a household name, a recognizable face, and some of the most loyal fans in the industry. Let's get to know her.
1. She's in Her 40s
While sounds older than it is, right? LaTocha Scott is a woman born in the 70s. Her birthday is October 2, 1973, which means she celebrated her 47th birthday in 2020. She was born and raised in College Park, Georgia, near Atlanta, which was a huge influence in her musical life.
2. She's Been Singing Since the 70s
LaTocha was six when she decided it was time to begin singing. She did so in church. Singing in church led to singing in local talent shows. That led to her being hired to sing at weddings. She was a child wedding singer, and that should tell you just how talented she was even then.
3. She Began Singing with Her Sister
She and her sister, Tamika, knew singing was their future. It was their formation of a group called Precise that led them to meet Kandi Burruss (yes, that Candy Burruss…former Xscape member and current Real Housewife of Atlanta). They began their trio, later met Tamera Coggins, and formed a foursome. Xscape was born, and history was quickly made.
4. She's a Married Woman
LaTocha Scott got married way back in 1995, and she's managed to make her successful marriage work for almost 26 years now. She married to Rocky Bivens, the entertainment executive. He is the CEO at Biv Global Management, and he's responsible for some of the biggest, best, and most popular names in the industry.
5. She's a Mom
LaTocha and her husband Rocky have one child. They wed in 1995, and they welcomed their son in 1996. His name is Jamon. They never went on to have more kids, and some fans wonder if it was because having a baby and being at the height of her career at that time in history weren't things that necessarily went well together.
6. She Stood Up For Her Sister
There was a time when her sister, Tamika, was pregnant with her first daughter, Ocean, and she was asked to leave the group. While a baby bump is adorable and fashionable now, it wasn't considered such in the 90s. The group was hitting it so big when she announced her pregnancy, and she was pressured to walk away. When her sister found out that they were asking her to leave the group or they'd kick her out, LaTocha said they'd do no such thing because she would go with her sister. Losing 50% of the group was not an option for execs, and they didn't push it any further.
7. She Credits Her Son for Who She Is
There will be some who call this silly. Kids don't make you or break you, and they certainly have nothing to do with who you are as a person, right? You are your own person, is what they will say. When her son turned 20 back in 2017, Scott said, "I would not be the woman that I am without the unconditional love of my son," and she's not wrong at all. Any mom will tell you that they are already fabulous prior to becoming mothers, but they are so much more fabulous as a mom. It's a true story.
8. She's An Author
LaTocha Scott is good at everything she does, including authoring a cookbook. Her concept is simple; she eats a plant-based diet, and she's happy to share her life with her fans. She wrote a cookbook, and she even got Jermaine Dupri on board to help her with her recipes. She's good at everything.
9. She's Vegan
Everyone has their own view on food, and Scott is happy to share hers with the world. She's Vegan, but her love of a plant-based diet is something she adopted as an adult. To be honest, she said she chose her lifestyle because she was tired of being the 'big girl,' in the group. She was tired of hearing things like "The big girl can sing," and she knew she wanted to make a change. It wasn't difficult for her when she made up her mind.
10. She Doesn't Push Her Friends
When she was beginning her new vegan lifestyle, she never tried to convert anyone. She'd simply make her dishes, people would love them, and she had an idea. Her idea was to share her decadent vegan recipes with the world, and it's been a huge success.