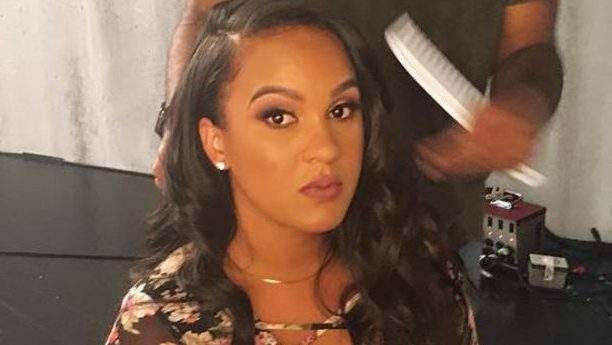 Being on reality TV can be a great opportunity for those looking to gain some extra exposure. Unfortunately though, reality TV can also have lots of negative side effects. This is something Criten Metoyer learned the hard way when she became a cast member on VH1's Basketball Wives L.A. The show has always been known for drama, but Cristen found herself in the middle of some very heated moments with her own sisters who were also cast members on the show. Cristen has managed to stay out of the spotlight since leaving the show, and hopefully that means she's been able to avoid the drama too. Continue reading for 10 things you didn't know about Cristen Metoyer.
1. She's A Photographer
Some people may think being on reality TV was Cristen's only job, but that couldn't be any further from the truth. She has worked as a professional photographer for several years. She told On Point Celebz, "I grew up, and a family of photographers. So I've been around in my whole life. I've always been the kid, that when everyone would go outside to play, I was curious to see how the camera works."
2. She Would Consider Acting
Being on reality TV was an interesting experience for Cristen, and she enjoyed being in front of the camera. Although she doesn't have any acting credits yet, she would consider taking some roles if given the opportunity. Judging by some old headshots that she shared on social media, it looks like being in the entertainment industry has always been one of her dreams.
3. She Grew Up In Los Angeles
Cristen is a California girl through and through. She was born and raised in the Los Angeles area where she still lives today. However, she also has close ties to Detroit which is where her boyfriend, former NBA player, Joe Crawford is from. The couple owns a house together in Detroit.
4. She Only Joined The Basketball Wives Cast Because Of Her Sister
Deciding to do a reality show is always a difficult decision. Cristen's experience on Basketball Wives is a cautionary tale as to why. During her time on the show, she and her sisters had a huge falling out that has affected them all in real life. Ironically though, Cristen only did the show in the first place because her sister, Aja, didn't want to do it alone.
5. She Met Joe Crawford Through Mutual Friends
Cristen and Joe Crawford have been together for many years and their love story, like many others, began with a connection through mutual friends. During her interview with On Point Celebz, she said, "I was out with my sister, she was meeting up with one of his teammates. We didn't know that we were actually with the same party, and we randomly started talking to one another. And that's it!"
6. She Wants To Be An Inspiration For Her Daughter
Cristen is a proud mother of one and she hopes to one day make her daughter proud as well. Shew wants to use her platform to empower her daughter and other young girls to have the confidence to know that they can accomplish anything they set out to achieve.
7. She Wants The World to Know She Can Dress
When Cristen joined the cast of Basketball Wives, she definitely had to deal with some new girl hazing. One of the first things to be targeted about her was the way she dressed. The other girls felt like Cristen had absolutely no style and they even tried to give her a surprise makeover. Despite their opinions on her outfits, Cristen insists that she has style.
8. Her Relationship With Her Sisters Is Still Strained
One of the most memorable parts of Cristen's Basketball Wives storyline was the relationship she had with her sisters. The three got into it multiple times throughout the season and it was clear that the bad blood wasn't just an act for the cameras. Unfortunately, it doesn't look like they've been able to repair their relationship. Cristen's social media pages don't have any mention of her sisters, Aja or Melissa.
9. She Believes The Show Had A Positive Impact On Her Life
Most people would agree that Cristen's experience on Basketball Wives was overwhelmingly negative; it damaged her relationship with her sisters and put her on the receiving end of some bullying. Cristen doesn't feel that way through and believes the show was positive for her.
10. She's Active On Social Media
If you've been wanting to keep up with Cristen since she left the show, you'll be happy to know that she is very active on social media. She has accounts on Instagram and Twitter and she posts on both regularly. She even has a separate Instagram page for her photography business.