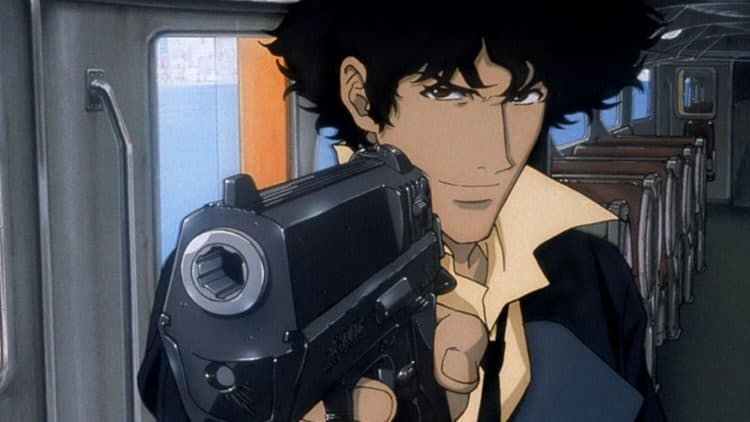 Honest Trailers is obviously here to make people laugh, and the best part is that it's working. Cowboy Bebop is definitely one of the anime series that has likely inspired a lot of people when it comes to actually getting into anime and enjoying the rest of what was to come in a long and extensive collection that many people feel is superior in some ways to any other animation. That's a bold statement to be certain, but it's also accurate in some ways since anime does take on its own life within each movie and show and has come a long way in America in the last couple of decades since it really took off. That fact that Netflix has an entire section devoted to it is indication enough that anime is here to stay now and isn't going to go away no matter if it might dip at times as anything else does. But Cowboy Bebop is something that definitely goes off and does it's own thing while inspiring many other movies and shows that have come along since. It's almost like a noir bounty hunting series that was designed to be a few different things at once. Oh wait, it kind of is that, and it works somehow.
The entire premise of the show is basically bounty hunters, jazz, unfinished character backstories, insane plots, and a lot of action that appears to come with the territory and fuels more conflict and therefore more action. This is likely why this series and many others like it have been a part of pop culture for so long, since not only is the anime more flexible and versatile when it comes to effects, but it deals with the same kind of content, for the most part, that live-action shows have done for a while. When giving fans what they want it becomes possible to hook them on the idea of more and more ideas like this that continue to roll out thanks to the example that was set and the marketability of the idea itself in all its different ways. When you really think about it, Cowboy Bebop came out in the late 90s, so there's every opportunity to think that it's managed to influence a wide number of stories that have taken something from it and have moved forward with the idea of creating something that has at least a minute trace of influence from this anime.
Their crew is a strange blend of characters to be certain, but also one that somehow works without killing each other, even if there are moments when it would appear that they might entertain the fact for a few fleeting moments. Given the nature of the show and the lifestyle that's portrayed it's not too hard to think that these are characters that play rough, live rough, and are used to hard times and to having to scrape by fairly often to make ends meet. But overall the series is one of those that a lot of people could possibly watch and see a great deal of correlation in when it comes to various movies and how entertainment has evolved over the years. It is kind of intriguing to backtrack from certain movies and find out just where they might have taken their inspiration from and what might have contributed to their overall design at some point, and Cowboy Bebop is likely to be responsible for several movies that are quite similar in many regards. After all, it's a pretty easy guess that this show has been viewed more than once by several directors that either direct anime or stories that are part of a wider net from which many individuals tend to grab one idea or another when they appear, fashioning their own shows and movies after something they've seen, heard, or otherwise been told about.
If you haven't seen the series by now it's not too late and it would be a good idea since it's one of those that might change the way a person looks at anime and could possibly interest you enough to dip further into the world of anime to see what else is out there. At the very least you might recognize a few story elements here and there that you've seen before, and could be entertained by the way the show shapes itself from front to back. Like a lot of anime, it might make your jaw drop occasionally when you see what anime can get away with, but at the same time, it could give the viewer a much better appreciation of the work that goes into the overall project and how so many people have found anime to be something that they're undeniably hooked on. If nothing else, it's a decent story that might entertain you for a bit.