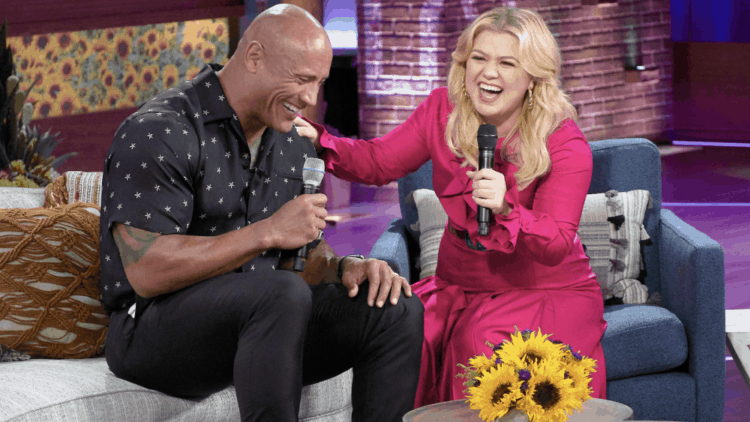 When news of a daytime talk show starring a musician as a host hit the headlines, everyone had mixed reactions. Some didn't think it would work out, some were pleasantly surprised, while some were in the grey area waiting to see the outcome. The Kelly Clarkson Show aired first on September 9th 2019 with Dwayne 'The Rock' Johnson as its first guest and it has since been a fan favorite and has become a household name garnering blockbuster points along its way.
So what is the Kelly Clarkson Show all about?
The show is a daytime talk show that airs for one hour on a daily basis. According to NBC, the show features a variety of remarkable stories from Kelly Clarkson herself about her unfiltered opinions on life, marriage and children. It also features appearances by famous celebrities.
What makes the Kelly Clarkson Show stand out?
The show allows members of the audience to be engaged in every conversation and brings to light the very concept of a talk show. The Kelly Clarkson Show presents big names in film and music industry among others and also presents emerging talents and people who are working to bring change to their communities. Kelly also gives a platform to upcoming artists to help nurture their talents. Additionally, the Kelly Clarkson Show is famous for its Kellyoke. This segment was dubbed so because Kelly Clarkson always likes to start out a segment with her own rendition of famous songs by famous artists. Kelly Clarkson is also relatable to the fans and her heart and good humor are what keeps the fans glued to her show. Her enthusiastic nature for everything and her positive outlook on life make her fun to watch. She also plays various fun games with her guests and audience members thus making her all the more fun and relatable.
Is Kelly Clarkson the next Oprah or Ellen?
The Ellen DeGeneres show started airing from 2003 and it goes without saying that it's a good show because of all the wild sense of humor and life that Ellen places into it. The Oprah show has been around since 8th September 1986. Oprah won the hearts of many because of her philanthropy, humor and heart. Kelly stated that she grew up watching Oprah every day after school with her mother and says she also appreciates the humor of Ellen DeGeneres. These 2 characters, according to Kelly have helped to mold her talk show dream into what it is today.
The Kelly Clarkson Show airs on NBC in the afternoon lineup and leads into the Ellen Show. The show has been around for one season with 52 episodes airing. It has been renewed for a second season as the show is quite a hit among its viewers. According to TV Line, the show has been averaging 1.9 million viewers per episode thus making it this fall's number one new talk show ranking fourth after Dr Phil, The Ellen DeGeneres Show and Live with Kelly and Ryan. The show also has an overnight rerun on Bravo.
The Ellen DeGeneres show is on an extended contract until the summer of 2020 and already rumors are flying about a possible resignation from Ellen herself. This could see The Kelly Clarkson Show experience a significant amount of success in terms of ratings as all the Ellen DeGeneres fans could shift their focus to the Kelly show. The show has grossed in healthy ratings on IMDB, raking in an 8.5/10. This is a big achievement for a show that has been on air for not more than 3 months. Keeping in mind that there are over 10 other talk shows currently, ranging from courtroom shows to sports shows and ranking fourth behind shows that have been on air longer, it is safe to say that The Kelly Clarkson Show is set for bigger things
Kelly on an interview with Ellen, said that she likes to talk a lot and seeing that she now has her own show, she plans to use this platform to air out the negative issues that affect the society today and it goes without saying she has managed to address societal issues while adding humor to it to create a perfect blend.
The thing that makes her stand out the most from all other talk shows especially her biggest competition on daytime talk show is the Kellyoke, since all other elements of the show are similar to that of the Ellen show. Comedy, celebrity guest appearances, promoting upcoming talents are all elements on the Ellen show. The Kelly Clarkson Show takes things to another level by beginning with covers for famous songs done by her, an audience member or a guest. Every song is chosen by an audience member. It is evident that The Kelly Clarkson Show has found its own unique realm.
About Kelly Clarkson
Kelly Clarkson came into the spotlight through the first season on American idol. She is the first American Idol winner and this helped shape her career into what it is today. She has produced and performed hit songs such as stronger and is a 3-time Grammy award winner. She is also a coach on the NBC singing competition, The Voice and has recorded voices for animation characters such as Ugly Dolls where she voiced the character of Moxy. She is a mother of 4 kids with 2 being from her husband's previous marriage and a host on her very own talk show The Kelly Clarkson Show
To sum it up…
Kelly Clarkson wears many hats and her recent one might just be what might put her on the map and in our hearts and minds permanently. As to whether she is the next Oprah or Ellen is entirely dependent on how the show picks up seeing as it has only been one season with another one being on the works, we can only wait and see. You can catch the Kelly Clarkson Show every Monday to Friday from 2 pm EST.
Tell us what's wrong with this post? How could we improve it? :)
Let us improve this post!