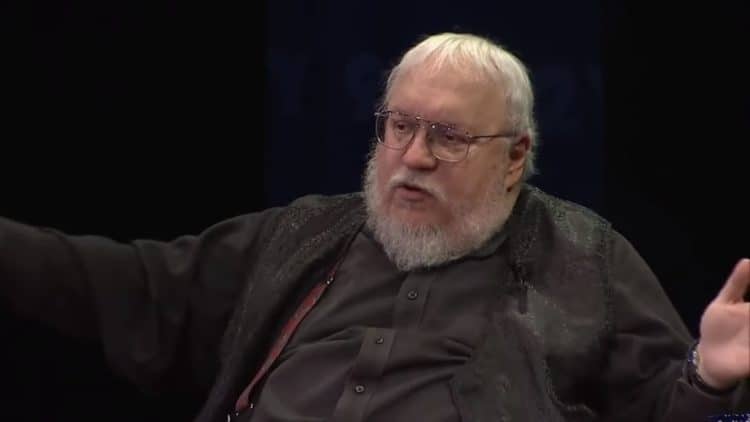 George R. R. Martin is one of the most successful authors working today. His A Song of Ice and Fire novels, on which the blockbuster HBO series Game of Thrones was based, have sold millions of copies all over the world. He is far famed, and rightly so, but he has come to be as famous for the glacial pace at which he writes as for the quality of the finished product. As of the summer of 2021 it is ten years since the release of the fifth book of his landmark series but the long-awaited sixth book is still missing from the shelves. It is safe to say that the fans have been waiting for a long time, some more patiently than others. Quality takes time, and Mr. Martin is a free man, who can choose to write or not at his own discretion. He should not be harassed or belittled for the long wait. But still. Ten years is a quite a long time for fans to have sat wondering what happens next.
There are many reasons for the long wait. Martin is perpetually distracted by other, newer projects that seem to appeal to him more. Throughout the first half of 2021, he has been off giving interviews, editing the Wild Cards anthology series, producing the Dark Winds television program for HBO, writing about the history of the fictional world A Song of Ice and Fire is set in, but not writing the actual book. Or at least, not focused on writing it. While it would certainly be unfair to begrudge him enjoying his life, after such a long wait many fans have given up hope of ever seeing The Winds of Winter. One of Martin's most famous contemporaries is, or was, Robert Jordan, whose massive Wheel of Time series of fantasy novels is currently being adapted by Amazon Studios. But Mr. Jordan never finished his books, tragically dying aged fifty eight of cardiac amyloidosis eleven novels into the series. A then up and coming author named Brandon Sanderson was hired by Jordan's widow to finish the Wheel of Time in the end, while drawing on the notes Jordan left behind.
Martin actually gave a cute nod to Robert Jordan in his books with Trebor Jordayne, Lord of the Tor (The Wheel of Time was published by Tor Books), whose House motto was "Let it be Written". If only those were the words of House Martin! Other famed works have also been left tragically unfinished. Kentaro Miura, author of the manga Berserk, passed away before finishing his magnum opus. He began writing Berserk in 1989 and was still writing it at the time of his passing in 2021 from acute aortic dissection, leaving fans to forever wonder what might have happened. Given that Martin is in his seventies now, the morbid fear that A Song of Ice and Fire will also never be finished cannot help but haunt some fans. Let it be written, George!
So what is the latest estimate on the release of the next A Song of Ice and Fire book?
Though Martin has stopped making promises about a release date due to having failed to meet so many earlier predictions, speculation remains rife. Progress is being made, too, with 2020 having been hailed by the man himself as the best year of writing he's had in a while, in part due to the amount of time he spent isolating in his cabin in the woods due to the pandemic. However, even that came with the caveat that there were still hundreds of pages left to finish.
The latest update to his blog came in April of 2021, wherein Martin announced that he would be leaving his cabin in a few months. This has once again sparked a fire of speculation. A man of his years will have long since been vaccinated, and restrictions on socializing were lessened quite some time ago. Why is he only leaving his cabin "in a few months"? Could it be a hint that he is nearing completion of the book at last? The more desperate among his fanbase certainly think so. In some quarters talk has already turned to the editing and printing process, and how long that could be expected to take.
Fans are particularly eager to find, since the later seasons of Game of Thrones that were not based on Martin's source material proved to be so lackluster. People want to know how the story really goes. And it may well be that they will soon find out. Though, given the generally bad reception to Game of Throne's ending, the question must be asked: would it be better to have a bad ending, or no ending at all?