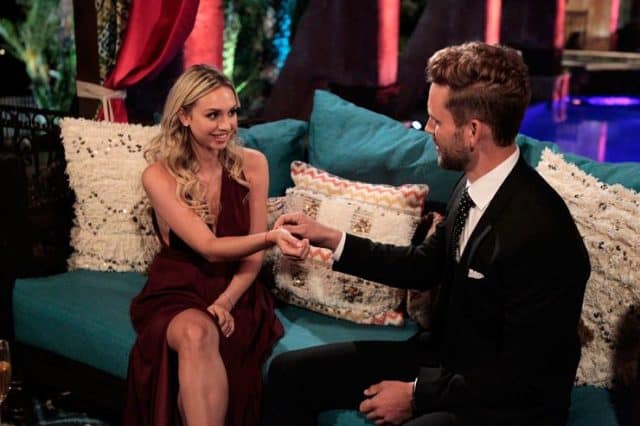 If there was ever any doubt as to who The Bachelor's most polarizing contestant this year, last night's episode yet again proved that it was Corinne Olympios. Corinne hit headlines this weak after her mom 100% admitted that she was on the show for publicity and that the majority of her behavior and actions have been "fake." The over the top, promiscuous, and raunchy contestant has been drumming up headlines since day one of the show.
Now we have video evidence that not only has Corinne been trying to make a name for herself and using The Bachelor to do it, but that she's been doing this for a long time. Go all the way back to 2011 and you'll see that a 2Chainz and Juicy J video contains some footage of The Bachelor villain.
This video would put her age at 21 at the time. Interesting because it makes us wonder what she was doing in the 5-6 years since this video. I can't find any IMDB page on her yet otherwise wouldn't she credit herself as "Partygoer" in this video? Maybe she left this off her resume when applying to The Bachelor?
Perhaps she should make her own music video and feature it on The Bachelor. That would certainly not hurt the ratings. While we won't show the video here we've provide a link to it on Youtube.
Here's a link to the video