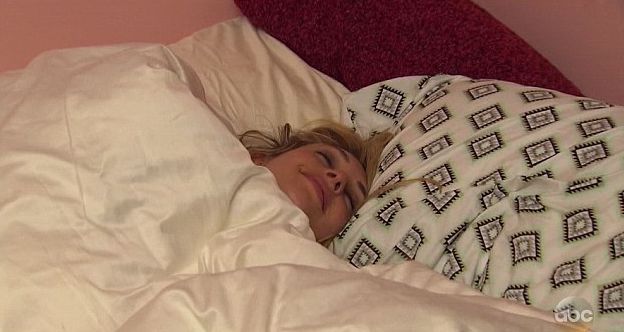 Corinne Olympios may be off The Bachelor but she's already been back on television numerous times after her exit. Most people are speculating that she'll get her own reality show (which would be absurd) but it's hard to argue that while she could be one of the most superficial, awful people in the entire world, she's still entertaining. So E! News decided to have a little fun with the former reality TV star and place her in a PSA for National Napping Day. Yes, this is a real holiday.
National Napping Day is observed annually the day following the return of daylight saving time. National Napping Day provides everyone with the opportunity to have a nap and catch up on the hour of sleep they lost due to the spring forward time change.
Who better to make us aware than the queen of napping herself? Corinne was known by her fellow contestants for being a huge napper. In fact she was called out on it numerous times on the show (her reactions to it were priceless).
"We all get up early and go to work as productive adults," Olympios says. "We make phone calls, send emails and attend meetings. Then it creeps into late afternoon and the struggle is real!"
In her heartfelt attempt to help society, Olympios also mentions her onscreen rival, Taylor Nolan, although not by name.
"Today, if you're tired from Daylight Savings, or just from being your fabulous self, just think, WWCD–What Would Corinne Do?"
Tell us what's wrong with this post? How could we improve it? :)
Let us improve this post!