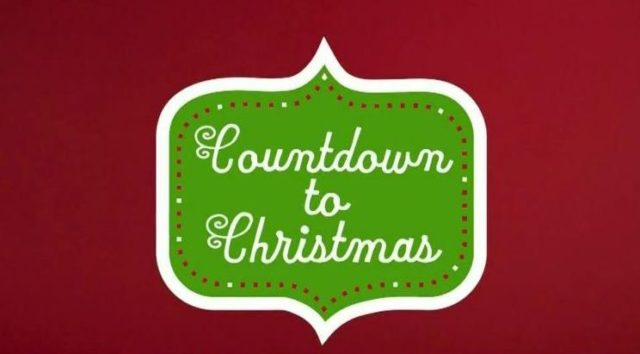 Let's start out setting the record straight. We love Jingle Bells. Millions around the world do, too. For good, reason. All we need to do is look at someone belting it out and grinning from ear to ear. The song is pure happiness. But there's controversy over Jingle Bells. There are several different origin stories about the popular song, and some gossipy tidbits about its composer, James Lord Pierpont.
– Medford, Massachusetts
Medford, Massachusetts claims to be the "The Home of Jingle Bells". The Medford story is that James Pierpont composed the piece there. Pierpont played the song for Mrs. Otis Waterman in her home. The piano Pierpont used belonged to a Medford music teacher named William Webber. Mrs. Waterman owned Seccomb Boarding House, which later became Simpson Tavern. It was eventually torn down, but the story that Pierpont wrote Jingle Bells in the tavern persists. In fact, there is a historical marker in Medford claiming that Pierpont composed Jingle Bells in the Simpson Tavern in 1850.
– Savannah, Georgia
Savannah, Georgia also has a historical marker about Jingle Bells origin. The one in Savannah notes that Pierpont was the music director at the Unitarian Church on Oglethorpe Square during the 1850s. Milton Rahn, Savannah music historian, noted that it is most likely that Pierpont composed the song in a house near the church, but the house no longer exists.
– Boston or Savannah
There are several historians who have written about the song's first performance. All indicate that it was written for Thanksgiving, however the accounts state different reasons:
1. It was written for an 1857 Thanksgiving Sunday school class
2. It was part of special music for an 1840 Thanksgiving service
3. It was probably composed in Boston for a Sunday school program
4. It was written in 1857 for a Thanksgiving program at a large Boston church where Pierpont was a Sunday school teacher
5. Pierpont may have borrowed content from songs by Christy's Minstrels or Stephen Foster
There are plenty of music researchers who wrote that the song was not meant for church. The lyrics are about racing in fast sleighs, racing drunk, with pretty girls along for the ride. These words are in verses which aren't often sung now. Most people only know the popular refrain.
Pierpont was married two times. His first wife was Millicent. The couple settled in Medford and had three children there. His father eventually took a position as a Unitarian minister there. In 1849, his father arrived in Medford, and James left for California to open a San Francisco business during the Gold Rush. Pierpont left his wife and children with his father.
When Pierpont's California business failed, he moved to Savannah in 1853. His brother was the minister at the Unitarian church there, and Pierpont became the music director. His first wife Millicent died in 1856. Pierpont married the Savannah Mayor's daughter in 1857. His children from his first marriage stayed in Medford. Though Millicent died in 1856, there are records which show that his first child with his second wife was born in 1854.
A Medford mayor said that Pierpont was "a bit of a rogue". Other sources state that Pierpont was a musician who was "rebellious" with a "bad reputation". Pierpont published many minstrel songs. At the time, they were notorious for their racist language. Pierpont also composed music for the Confederacy, which divided him from his father, a devout abolitionist, who served as a chaplain in the Union Army.
Other Sleigh Bell Stories
In New England, before cars were invented, people attached sleigh bells to their horse's harnesses to keep from crashing into other horse-drawn carriages and carts. The one-horse open sleighs were often used to take unchaperoned couples into the fields and woods, far away from escorts. The chance to get away was part of sleigh rides.
It's said that Jingle Bells was regularly sung at parties; where people would jingle the ice in their drinks as they sang. The lyrics including the word "upsot" meant both a drunkard and a sleigh which was "upset" or turned over, and this was considered funny. The rhythmic tune is described as imitating the sound of the bells as a horse trots.
Sleigh bells are a specific type of bell called crotal bells. They have been made since before the Middle Ages. They are orb-shaped with a small bell inside which made the bell ring when the sleigh moves. They warned other horse-drawn vehicles that a sleigh was approaching, as sleighs on snow are typically very quiet. Extravagant bells have adorned elaborate harnesses, decorating the sleighs owned by the wealthy. Some of the most beautiful were plated with silver or gold and engraved with inscriptions to present as gifts to noble knights on horseback.
Ringing some crotal bells:
In America, in the early 1800s, East Hampton, Connecticut was known around the world as "Belltown" due its huge industry for sleigh bells. An 1850 census of the town showed that it had produced almost three million bells that year.
Historic Bevin Brothers bell manufacturer rebuilds after East Hampton tragic fire:
Tell us what's wrong with this post? How could we improve it? :)
Let us improve this post!