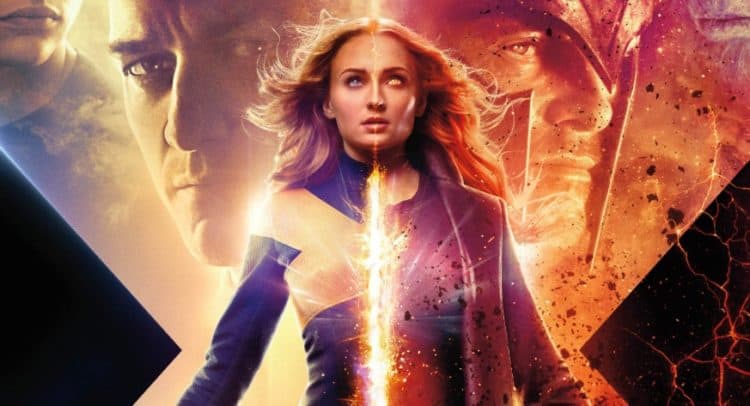 Comic book movies tend to have a very hard time gaining traction at times since it's not only the fans and the non-fans that have serious doubts about whether or not they'll do well, but the reviewers and critics that begin the talk and gossip early on before the movie is even released. Let's face it, words written and spoken about a movie before it ever hits theaters will tend to taint the thought process of many a moviegoer no matter how much they to stay objective and want to see things from their own point of view. What people expect and what they think is inherently 'wrong' or 'right' with a movie based on a trailer is kind of silly since without seeing it they really have no basis for the kind of criticisms they levy at the movie until they finally sit down to take a good, long look at what they're trying to describe to others. In a way it's like trying to describe a painting before you've managed to see the whole thing finished and unveiled for viewing.
Here are a few concerns that people seem to have about the movie at the moment.
10. The CGI used for the space scenes seems like it might be minimized and therefore shorten this part of the story.
If you've ever read the X-Men comics then you know that their powers and the effects of the Phoenix are spectacular in design and would require a great deal of special effects to really unleash in the full spectrum that people expect. But as you see in the space scenes the fear is that this will be the extent of the overall effects that will be used.
9. There might be some continuity issues between this movie and the last few movies that have been released.
Eric Eisenberg from Cinema Blend is one of the many that seem concerned as to whether this movie is taking the same elements as X-Men: The Last Stand, and even X-Men: Age of Apocalypse to try and round itself out. There wouldn't be much of a problem if it did happen to be honest, so long as the movie remains its own entity instead of devolving back into one of the past films.
8. Jessica Chastain's presence is a big question mark as to what character she plays.
There's nothing wrong with seeing her there and there's nothing wrong with thinking that she's going to somehow be able to influence Jean, but as of now people might be worried that she won't be one of the figures that they're already guessing she will be.
7. There are going to be a few new faces that will hopefully mesh with the story.
In every X-Men movie there have been new faces that people don't fully recognize and it seems that this makes some people kind of anxious, though it's not for certain why. Mutants tend to congregate in the comics so it should be natural that they do so in the movies as well. Granted, some of them might be new creations, but they mesh pretty well since they're all there for the same purpose more or less.
6. The hope is that Professor X won't be as subdued as he's been throughout the franchise.
Charles Xavier seems to always have a speech at hand and he always seems to be the calm, reasonable person that wants to talk it out rather than let things devolve into the fight they usually become. This time though, even if he has the power to shut the Dark Phoenix down, it doesn't seem as though he's going to be able to talk Jean out of a fight.
5. There's already one death that people seem to know about, and they're not too happy about it.
Whether it was leaked on purpose or just deduced from the trailer the point is that there's already one death in the movie that seems confirmed since Jean is seen crying about it and wondering why it happened. Raven has been such a big part of the series for so long that one can't help but understand why people would be up in arms.
4. People are up in arms about a lack of female writers or directors for this movie.
Angie Dahl from CBR has expressed a bit of a concern that there were no female writers or a director for this movie that features an emotional young woman with immeasurable power having a serious mental breakdown. But perhaps the better question is, did any women try to sign on for the project? And of course, would it have changed the story for the better or the worse?
3. A lot of folks seem to be going off the rails as to what is and isn't acceptable for Jean Grey.
People need to take a pill and relax when it comes to this kind of thing since Sophie Turner is actually doing a pretty good job. If you remember the comics both old and new Jean Grey had a seriou issue with accepting the Phoenix Force as it drove her mad at some points since it was so hard to control. Yes, this much power in one person is hard to take, and it's a comic book character, so relax.
2. Some people seem to think the depiction of the Dark Phoenix makes Jean Grey look like a weak and emotional woman.
Rosie Knight from The Hollywood Reporter seems to insinuate that the movie kind of puts a very wrong spin on Jean Grey's character since she's seen as being highly emotional and not at all in control of herself. One has to keep reminding themselves however that her power has always been a very strong and sketchy thing when she loses focus, so being emotional is kind of easy when you tend to hurt those you care about on accident.
1. So far there's a great deal of criticism towards the movie in the manner of how Jean Grey is being represented.
There might have been a lot of young women that could have taken this role but so far Sophie Turner has managed to do the part justice and make it seem realistic in how Jean has responded to her powers. Sure she is being defined by the men in her life and that needs to change, but so far from this movie it seems as though she's taking back the control, or rather, the Phoenix is since it's causing her to lash out at those that she would normally call allies.
It's a movie based on a comic book folks, just accept it as such and please relax.