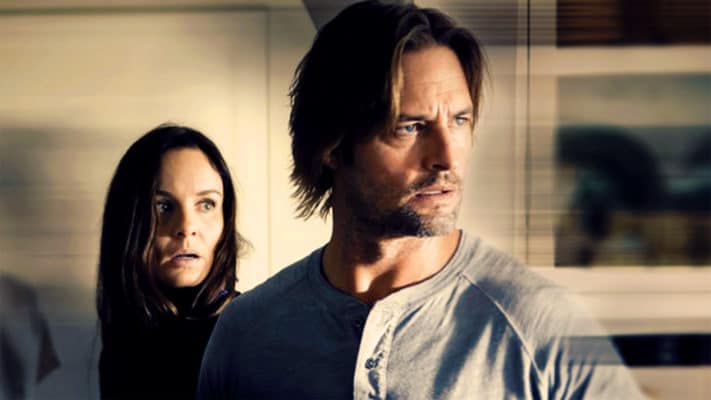 Science fiction is at an all-time high with TV shows and movies in the genre taking center stage most of the time. In USA Network's Colony, there's something about the dystopian L.A. setting that's just absolutely fascinating. It could be the idea of militarization or the retreat to olden days-type colonization, but Colony has been surprisingly good. It helps that impressive characters such as Will and Katie Bowman anchor the show. If the show were to end somehow–and it just started season 3–these are the cast members we're sure will have great post-Colony careers.
1. Josh Holloway
Holloway plays the lead role of Will Bowman in this stellar drama. It had been years since we saw Holloway in a big role, and that last role was as Sawyer in Lost. He had guest appearances in a few TV series and movies since Lost ended, and we thought that this actor's career was done. We're glad to admit that we were very wrong because Colony reignited that career, and Holloway continues to show us with every episode why we loved him from the beginning. We definitely expect more lead TV roles in the future. We know that Holloway can handle all sorts of roles–be it dramatic or comedic–and we also know that he can definitely handle the action. So more of that please when Colony is finished.
Callies has done an amazing job being Holloway's partner in this show, but she's also managed to shine on her own. She can handle the drama, and she certainly can handle the action. She's always had an impressive TV career since it started in 2003, and she's even got a few movie roles to be proud of. Apart from Colony, Callies is actually working on another TV mini-series project called Unspeakable. Callies is the type of actress that will be around for a while, and we expect her to continue her success on TV even after Colony ends. Her role of Katie Bowman is our favorite one to date, and she's got quite a few good characters to choose from.
3. Isabella Crovetti
Crovetti may be young, but she already has an impressive career and acting credit that lists quite a number of great guest appearances and starring roles. Crovetti plays Gracie Bowman, and it's her biggest role to date. She's done an amazing job keeping up with the pace of the show, and her maturity is quite clear. There's no doubt that this actress will only grow to become even better in the future, and Colony is the perfect place for her to learn how to do more. Crovetti is a serious talent, and we can predict that she'll just continue to shine after Colony. She's already recently finished another film even while filming Colony. We can expect more of this type of schedule for this young actress the older she gets.
4. Alex Neustaedter
Alex's career may be fairly new in industry standards, but he's already done a few impressive projects film and film short projects. He's definitely got the looks to do the job, but Alex has plenty of talent to go around. His role of Bram Bowman is his biggest role to date, and Colony has offered him tons of opportunities to show us all what he can do on screen. We know that others notice as well because he's got 3 other film projects currently in production and set to be released soon. That's quite impressive but that's exactly the momentum we expect out of this young actor, especially once Colony is finished.
5. Tory Kittles
Kittles has been around a while, and he's done a few good roles on TV. None of them, however, allowed him to shine like he does on Colony playing the role of Broussard. His biggest role before this one was Laroy from Sons of Anarchy, but Broussard is a completely different character. His film credits are also just as good, but we know that this actor will just continue on after Colony, and we might soon see him in a starring role once the show is done. Kittles can surely carry something all on his own, and he's shown us just as much magnitude while playing the support role in Colony.