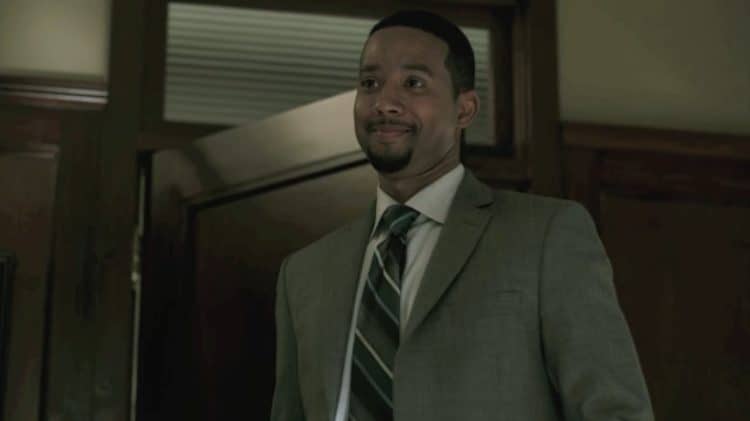 Actor-director Chris Greene was spending time with his daughter, Zoé, in Orlando, Fla., during the days following Memorial Day. It's a well-deserved break for Greene as it was recently announced he's been cast in a recurring role in the fourth season of USA Network's "Queen of the South." He'll play Bobby Leroux, a trusted business associate and friend of Marcel Dumas. The show stars Alice Braga as Teresa Mendoza, who after her boyfriend is murdered in Mexico flees to America and is on the run. She ends up teaming with a person from her past to help bring down a drug trafficking ring that has her on the run. Greene knew the casting directors for "Queen," and was told that they were releasing roles for the show. To make sure he was prepared, Greene started binge watching past seasons.
"I became a fan instantly," he said during a telephone interview with me. He noted that it only took watching the first episode to get him hooked.
Developing his character
As an actor, he was also impressed by the large Latino cast. He was half way through the first season when his agent told him they wanted him to audition for a part in "Queen of the South." He, of course, landed the part of Bobby. "Bobby is very ambitious. Bobby is the kind of guy who's very observant," he said. "He likes to get information before he makes a decision. And that's a testament from his mentor Alimi Ballard who plays Marcel Dumas. I'm his right hand man and his business associate." What attracted Greene to the role of Bobby was that he was described as a chameleon but said "Bobby disarms people with his charm." "I liked that because I've been told I have that personality," he said. "It allowed me to put my imprint on it. I liked the charmed aspect it."
Being a director
In addition to acting, Greene is a director, mostly of shorts that he has racked up both nominations and wins at various film festivals. With his company Detour Entertainment LLC has several projects in the works including full-length features. "The good thing about directing is it gives you the whole picture," he said. "As an actor, even if you have the whole script you're focused on your character and the relationships they have. Basically, if I'm not interacting with a character in a script I don't really don't think about those characters, they're not in my universe. As an director, you have to know everything and all your characters."
Next generation
In addition to directing and acting, Greene said he likes to give back to other actors. He founded The LOAA, Life of an Actor! organization to help mentor and coach those getting into the business. That background has come in handy because his daughter was bitten by the acting bug by age 4. At age 8, she's become a veteran actor in several commercials. "I'm not a stage dad. Neither is her mother. I actually tried to get her away from it because I know how this industry can be and I'm a really protective dad so I don't want to burn someone's set down," he joked.
However, Zoé wouldn't have it. So dad has continued to be supportive through it all. His best dad advice to her so far is "to have fun." As for Greene's own career, he's working on a pilot as well as some films to pitch. And he's has a project that he's going to be starting soon. But, he said, he took advice from a friend who said actors are constantly asked what are they doing next, instead of letting them enjoy what they're doing now. "So I'm going to enjoy the experiences I'm having right now," he said.