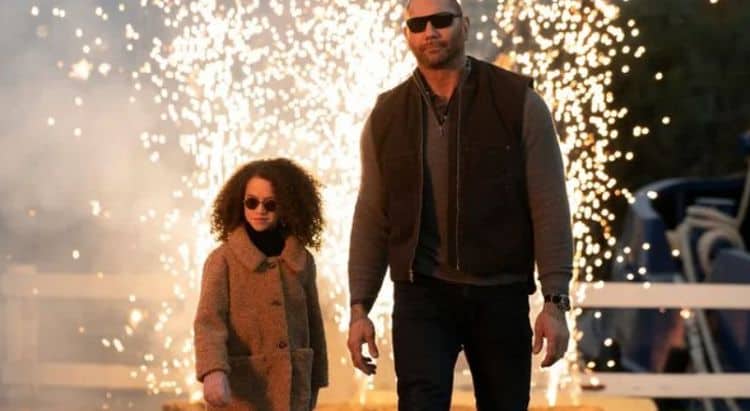 Chloe Coleman isn't even a teenager yet, and she's already taking the entertainment industry by storm. The young and talented actress has some great projects on her resume and she has some even bigger ones in the works. You may recognize her from shows like Big Little Lies and movies like My Spy. Despite her age, Chloe has a strong on-screen presence that is impossible to ignore. Her versatility and professionalism are impossible to ignore. As a result, she's already gained the respect of colleagues and critics alike. Being a child in the industry isn't easy, but Chloe seems to have what it takes to build a successful and long-lasting career. Here are 10 things you didn't know about Chloe Coleman.
1. Her Parents Are Also Involved In The Entertainment Business
Chloe certainly isn't the only person in her family who was drawn to the world of entertainment. Her father, Stephen A. Coleman, is an Emmy-nominated camera operator and her mother, Allison Coleman, is an Emmy Award-winning TV director and producer. Chloe also has a younger sister named Mia who is an actress.
2. She Made Her TV Debut At Five-Years-Old
Most five-year-olds only have two things on their minds: nap time and snack time. When Chloe was five, however, she was already working. She made her first TV appearance in an episode of Glee in 2013 and it didn't take long for her career to take off. Within just a few years she was already landing bigger roles.
3. She Comes From A Diverse Background
Chloe is currently based in the Los Angeles area, but it's unclear if she was born there. She is bi-racial (Black and white) and her background includes a variety of ethnic groups. She is very proud of all of the cultures that have made her who she is and she is proud to be able to provide representation.
4. She Plays The Ukulele
Acting may be what the world knows Chloe for, but it certainly isn't her only creative talent. She also enjoys music and she's got some pretty sweet skills on the ukulele. In addition to that, she also likes to sing and play the piano. That said, it doesn't look like she has plans to pursue music as anything other than a hobby.
5. She's Passionate About The Environment
Although most people are aware that it's important to take care of the environment, many people don't actually put those ideas into practice. Chloe, on the other hand, loves spending time outdoors and she is very serious about doing her part to preserve the earth and she encourages other people to do the same.
6. She Isn't Afraid To Speak Her Mind
Most 12-year-olds probably aren't too concerned with the world outside of their bubbly, but if there's one thing we know about Chloe it's that she isn't like most 12-year-olds. She isn't afraid to speak out about the things that are important to her and she often uses her social media presence to show her support for various causes.
7. She Enjoys Helping Others
Chloe doesn't just like to talk about the things she cares about, she also likes to put her money where her mouth is. While filming My Spy, she set up a swear jar on set to collect money from castmates and crew members who swore. When filming was over, she took the money she earned from the jar and donated it to the Amazon rain forest. She has also worked with the Ronald Mcdonald House.
8. She Goes To A 'Regular' School
While there are a lot of things about Chloe that make her life much different from other kids her age, one thing is still the same: school. Although most child stars are homeschooled, Chloe still attends a traditional school and she has managed to maintain good grades even with her busy schedule.
9. She's Really Into TikTok
Being on TV and film sets aren't the only times Chloe likes to get in front of the camera and put on a show. She loves making videos on TikTok and she has nearly 33,000 followers. Her content mostly consists of comedic videos and she loves getting the chance to explore her creative side even further.
10. She Had A Great Time Filming My Spy
Acting may be Chloe's job, but it doesn't always feel like work. During an interview with A Book Of, Chloe said, "I remember when we wrapped, I really didn't want us to wrap because I love the cast. The environment of the set was just relaxed and the place is just where you would want to be. I mean getting to film the movie itself and doing the scenes and playing my character was so fun."
Tell us what's wrong with this post? How could we improve it? :)
Let us improve this post!