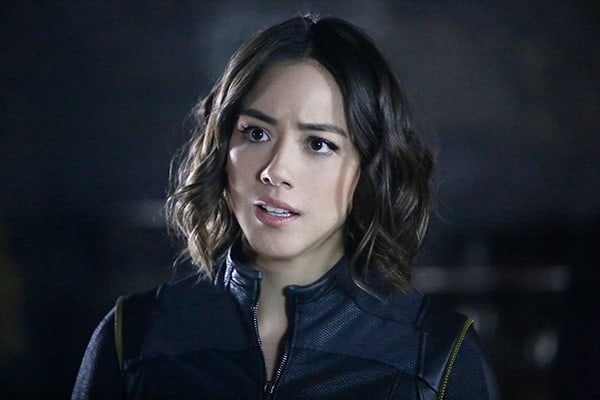 Chloe (Wang) Bennet caused a media stir when she tweeted that Hollywood is racist. The presumed racism is directed at women and men of Asian descent, as Bennet claims to have Asian blood in her ancestry. She does have a case if she is specific to prejudice against Asians in Hollywood based on history. The TV series Kung Fu starred David Carradine who was preferred to Chinese actor Bruce Lee, who was considered to be an up and coming star in the 1970's. Lee was thought to be "too Asian looking" and producers feared that the American audience would not accept such a clearly Asian lead character.
Recent "whitewashing" criticisms against Asians include Tilda Swinton cast as a Tibetan mentor in Doctor Strange and Scarlett Johansson in Ghost in the Shell, based on a Japanese animated film.
One important difference between the Bennet and Lee situations is Bennet changed her name. Many people would look at her and are likely to presume she is a white actress. It is not her physical appearance that could be the source of racism, but her last name. While Bruce Lee took his talents to Hong Kong and became an international star without the help of Hollywood, the future of Bennet has yet to unfold.
Based on current trends, Bennet cannot expect to land a major role now or in the foreseeable future. Her comment notwithstanding, Asian actors, both men and women, find it virtually impossible to be offered a lead role in any Hollywood movie. One criticism was that due to the Asian accent many Asian actors were not able to speak English with the proper diction, causing audiences to not understand the dialogue. Of course, you have to wonder about the authenticity of an Asian character who is speaking perfect English.
Hollywood's own report, "2015 Hollywood Diversity Report: Flipping the Script," shows that about 8 of every 10 movies produced in Hollywood in 2013 had either a white writer, a white director, or a white leading man. In the writing and production of a movie, there is not a lot of opportunity for change in casting actors. The problem may not actually be racism, but the reality that when writers and directors are putting together a movie, there is no diversity in perspective.
Was Bennet right in publicly addressing the issue? Based on what we know it may have zero impact on her career. The truth about her Chinese ancestry would have eventually surfaced, so whatever roles she would have landed with her new last name would likely be lost in favor of whitewashing. But there is missing information in the story. Did Bennet know about the history of discrimination/racism before changing her name? If the answer is yes, then why would she choose an almost suicidal action regarding her career?
In general, raging against the machine does not have a positive outcome when dealing with Hollywood. One factor weighing against Bennet's actions is that she lacks support from a huge Asian-American advocacy group. Unless there is a demand for Asian-American actors, Hollywood will continue to churn out characters and content that appeal to its paying customers. The question is whether audiences will be concerned that her role in Hellboy will be played by an Asian-American. We may already know the answer to that.