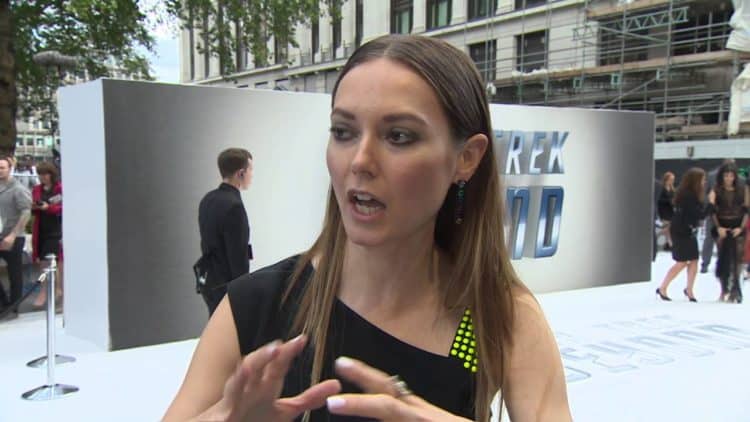 Lydia Wilson is an actress who is best known for her work in the theater. She is an up and coming stage actress who has established herself among enthusiasts for the theater and her fans look forward to watching her perform. We wanted to know more about this talented lady so we looked into her history and learned a few interesting facts about her that the average theatergoer is not likely to know, so here are 10 things that you probably didn't know about Lydia Wilson.
1. Her Birthday
Ms. Wilson was born in 1984 to an English father and an American mother. She was raised in the Queen's Park area of London and is an English citizen. As of 2019, she turned 35 years old. Lydia was passionate about acting from an early age and made it her life's pursuit.
2. She comes from a long line of actors
Lydia Wilson's grandmother and grandfather were also stage actors. They served as inspirations for her to follow in their footsteps. It seems that natural talent for the performing arts runs in her family. Whether it's a case of nature or nurture, Lydia chose a direction that followed closely after the vocation of her near ancestors and it is one that she has excelled in.
3. She received formal training in England
Lydia sought to develop her talents as an actress after completing her primary education. She enrolled in a foundational course at the Chelsea College of Art and Design for starters. Afterward, she continued her training and education. She enrolled at Queen's College in Cambridge where she studied English. After completing her studies there, she went on to train at the Royal Academy of Dramatic Art, also known as RADA, in 2009. With such impressive training, she was well-prepared to embark on her career in professional stage acting, as well as other platforms for her craft.
4. Her first acting experiences were on the stage
Lydia was cast in the production of "Blasted" by Sarah Kane and performed with her troupe in the Olivier Award-winning play in 2010, the year following her graduation from the Royal Academy of Dramatic Art. The play was held at the Lyric Theatre. It was wise for Lydia to begin her career on the stage because this acting environment can be the most challenging for new actors. When you're performing on the stage you must focus upon the delivery of your lines to get it right the first time, because the performances are live in front of an audience. There are no retakes involved and whatever you say and do is going to be recorded in the viewers' memories forever. Just as the pressure mounts for stage actors, to do it right the first time, the exhilaration of a job well-done is equally powerful.
5. Her first stage and camera performances were within a year of one another
Lydia's first stage performance after graduation was in 2009 when she was chosen to play the part of Maria in the stage production "House of Special Purpose." She went on to appear as Desiree in "Pains of Youth" the same year. The next year she played Cate in "Blasted." She was cast in the alternative history romance drama that was titled "Never Let Me Go," in 2010 which was her official debut in the film industry.
6. Lydia continued as a stage actress til 2014
Lydia Wilson went on after her film debut to act on the stage and she was involved in several theater productions. In 2011 she appeared in "The Heretic, " followed by the part of Jesica in "The Acid Test," and as Annabella, in "'Tis Pity She's a Whore," the same year. In 2013 she was Jessica in the theater production of "Hysteria" and her last known stage acting was as Kate, Duchess of Cambridge in "King Charles III," in 2014.
7. Lydia Wilson has dual citizenship
Ms. Wilson is fortunate to have the freedom to live either in England or in the United States, thanks to her parents. Because her father is English, and she was born in England, she is a citizen of that country. Her mother is American and this gives her dual citizenship status as an American because her mom had never renounced her status as an American citizen.
8. Lydia has other hobbies that she pursues
In addition to being an actress both on film and on the stage, she has other interests in the arena of the performing arts. Wilson is a musician who plays the oboe. She also sings in a band. It seems that there is just no end to her talents.
9. Lydia has a score on Rotten Tomatoes
While not all actors have made it to the site, Lydia Wilson has been ranked in accordance with viewers' opinions of the films that they have seen to her credit. After reviewing the results of their surveys, we discovered that Wilson received the lowest approval rating for her performance in "Love Is Thicker Than Water," in 2016 with a score of just 43%. While this may be a bit disappointing, she received a high approval rating of 86% for her work in "Star Trek Beyond" for the same year.
10. Lydia Wilson is a versatile actress
We're hearing a lot more about Lydia Wilson these days, particularly since she was cast as Eve in the new television series "Flack" for 2019. Hers is a recurring role and we're likely to see her appear in the series for a long time to come. In the meantime, she's keeping busy with other acting jobs including her part in the film "A Working Mom's Nightmare" in 2019 and the film short "Ganef" which is in the post-production stage of development. We're not sure if Lydia plans to return to stage acting as they're keeping her busy in front of the camera, but she's made the transition nicely.
Tell us what's wrong with this post? How could we improve it? :)
Let us improve this post!