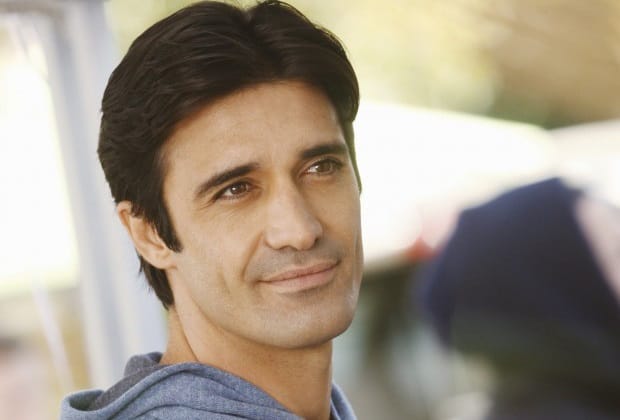 Gilles Marini has gained international fame thanks to his performances in notable productions like Switched at Birth. He is renowned as a highly charismatic, attractive, and talented performer. The French-American actor has seen success for many years, but has recently come into the spotlight.
Fans who know him only for his starring roles in recent shows are missing out on a background that is highly interesting. While many successful actors pursue their dream from their youth, Marini followed a different path. In order to help fans appreciate the man behind their favorite characters, here are five of the most interesting facts about Gilles Marini.
5. He is most famous for a small part
Widespread media attention and fame tends to follow starring roles. However, Marini burst onto the scene thanks to a smaller role in Sex and the City: The Movie. His nude shower scene in the film earned him thousands of fans around the world. While he has seen considerable success since, this one part is arguably the reason why he is so popular today.
4. He got into acting through commercials
Marini did not start out appearing in massive productions like Sex and the City: The Movie. Instead, like many actors, his first appearances were in commercials. However, he did manage to land some very prominent advertisements.
Some of his early work in commercials included spots for Bud Light and national campaigns for GNC, Chrysler, Infiniti, and Coca-Cola. While many actors use commercials as a way to begin their acting career, few manage to land such high profile parts.
3. He was a baker for many years
While he is famous for his abilities as a performer, fans will be impressed to learn that he has other professional skills as well. In addition to being a highly successful model and actor, Marini knows his way around an oven. When he was only 8 years of age, he began working in his father's bakery. He continued to bake until he graduated high school.
2. He was in the French army
Incredibly, acting, modeling, and baking are not the only careers that Marini has had in his life. After graduating high school, he enlisted in the French army. He was stationed in Paris and worked there as a fireman.
Interestingly, his decision to pursue military service is the reason he enjoys fame and fortune today. It was while he was stationed in Paris that Marini was discovered by Fred Goudon, a French photographer. Goudon encouraged Marini to pursue modeling, which he did after completing his service.
1. He is very generous
It would be understandable for someone with the wide range of impressive skills and accomplishments of Marini to become conceited. However, he is actually a very giving and selfless individual. He has donated a great deal of his time, money, and effort to assist the Maximum Hope Foundation. This organization raises funds to help the families of sick children.
Final Thoughts
Gilles Marini is no ordinary actor. In addition to his highly successful careers in film, television, and modeling, he has also worked in the French army and as a baker. In addition, he owes a great deal of his fame today to early commercial work and one steamy nude scene. However, his most important work has been to help those in need through volunteerism and donations. Marini may be famous for his acting, but he is actually a well-rounded individual with a lifetime of incredible experiences.