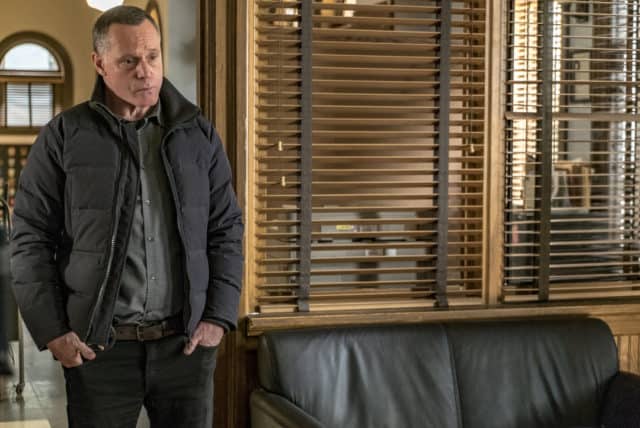 A good cop's worst nightmare is a corrupt cop who happens to be your friend. That's what Voight dealt with this week on Chicago P.D. The only thing that could make a cop like Voight feel worse than failing a victim is locking up someone innocent for the crime. Because what's taken is the one thing that can never be given back: time. Time is our most precious commodity, and once it's gone there's no getting it back, and there's no making up for it no matter how hard you try.
The son of a defense attorney, Richard Dowd is found shot to death. The fact that his father is well known to cops isn't the issue. If anything it makes it that much worse since the bullet that killed Dowd matches a gun from a case personal to Voight worked 17 years prior. Dowd's father thinks more like an attorney than a parent, choosing to protect his son's memory over helping the police catch the killer. It's more satisfying for him to put out a bounty on his son's killer (whoever that may be) than to let the world know his son victimized his girlfriend by posting naked photos of her on the Internet. She proves to be key in pointing out who killed her ex, but she couldn't have known the can of worms it would open.
Voight is forced to confront his former partner on the case, Denny Woods, who is just a little too cavalier about the whole thing. Sure enough, Voight and Intelligence dig too deep. Just because Voight gave Woods the benefit of the doubt doesn't mean we did. It is obvious that Woods presented a false case over a petty, personal nuisance. He wanted someone out of the way, and made sure it happened. What Woods didn't count on is that the man he gave the kill order to would keep the gun, only for his son to pick it up 17 years later to defend his friend's honor. The good news is that Intelligence manages to prove that before Woods railroads Voight before a review board. The bad news is that it does nothing for the man he locked up. Sure he's a free man, but after 17 years Voight can't make any amends that would be worth anything to him.
Could Voight make up for this one, or should he let it rest?
Chicago P.D. Season 4 Episode 20 Review: "Grasping for Salvation"
Summary
Voight risks bringing all of Chicago P.D. on himself trying to find the truth about a wrongful conviction.