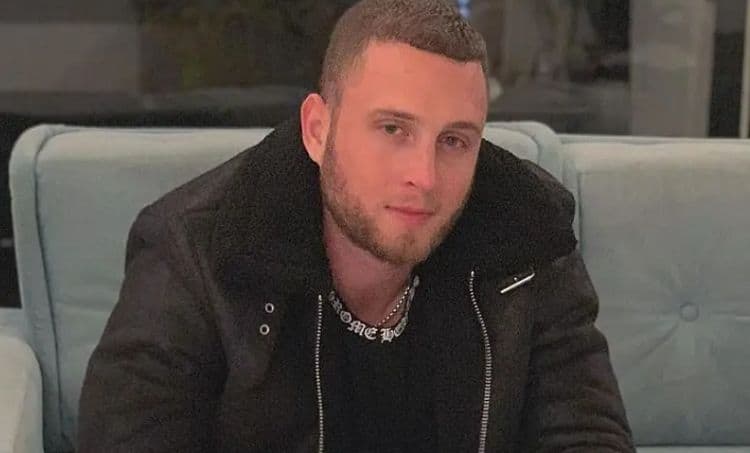 The last name Hanks goes far in Hollywood. It's one of the most famous last names around thanks to the patriarch of the family, Tom Hanks himself. He's one of the most famous, most revered actors in modern times, and everyone loves his work. Each role he takes on is a role that allows him to showcase his wide range of talent, and it seems that this is a skill that runs in the family. Tom Hanks is married to actress Rita Wilson, and together they have four kids. Their son Chet Hanks has gone his own way, though he's had some bad press lately. In late 2020, he was called out for using an inappropriate Jamaican accent, and it seems that fans aren't happy with him.
1. He's Rumored to be the Black Sheep
Rumor has it that Chester Hanks, or Chet as he's often referred to, is the black sheep of the family. He's the son that isn't going into the family business like this brother Colin. He's gone his own way in life, and there are some who say it's been a difficult situation for his family to have to watch.
2. He Made Some Controversial Choices
Following the 2020 Presidential election, Chet Hanks used his social media account to mock the sitting President of the United States, Donald J. Trump. He used a Jamaican accent to call the President of the United States names, and his fans and followers did not find him amusing.
3. He's an Addict
As of 2020, he is clean. However, he's spent many years of his life battling an addiction to drugs. His drugs of choice are cocaine and crack, and he's spent much of his adult life in and out of rehab. His family is not happy with his choices, and he proclaims himself the black sheep of the family after his many poor choices and bad decisions.
4. He's Got Two Half-Siblings
What many people do not realize is that Tom Hanks has four kids, but only two of them belong to his wife Rita Wilson. They had their two sons, Chester and Truman, after they got married. However, he had his children, Colin and Elizabeth, with his first wife. That means his oldest two siblings are only half-siblings. He's also the third child in the mix.
5. He's Acted
He was 17 when he had his first role in "Bratz," because his parents largely kept him away from acting. He did grow up in the lavish Hollywood lifestyle in a mansion with the best of the best everything. His two older brothers did not always have that. They were born when their dad was so young he wasn't a household name with a huge bank account and the adoration of everyone in the country.
6. He Wasn't Always the Black Sheep
It seems that this is something that happened to him as he became an adult. When he was in his first movie at 17, he called his parents the best ever. He said they did a great job raising him, and he praised them up and down. It seems that his adult life took a toll on that relationship.
7. He Didn't Want to be an Actor
The truth of the matter is that this young man wanted to be a rapper. He wanted to get into the rap game and showcase his talents there. He dreamt of it, and he even created his own rap name. He was Chet Haze around 2011. He was going to Northwestern College while also trying to break into the music industry.
8. He Ransacked a Hotel Room in London
It was back in 2015 when he went out one night in London. He was at a club, and he had a night fueled by vodka and champagne, which left him feeling anything but good. He went back to his hotel room at the Gatwick Airport and ended up pulling the television from the wall, breaking the glass, and leaving a mess everywhere. He ended up in serious trouble for that behavior.
9. He Was Rumored to be Kidnapped
Not too long after the hotel room incident, he posted a photo of himself on his Instagram page in which he was holding two handguns, he then used the N-word many times, and people were furious. He tried to defend himself, and then no one heard from him for some time. It turns out he was not kidnapped as many people thought he was. He was in rehab, and he came out better than ever. He's allegedly been clean since, and that's a nice situation.
10. He's a Dad
It was 2016 when his daughter, Michaiah, was born. He says it's his daughter and her mother who keep him from using drugs anymore. His parents stand by him and support him every step of the way. They say that as parents, you always love your kids with unconditional feelings, and nothing changes that.