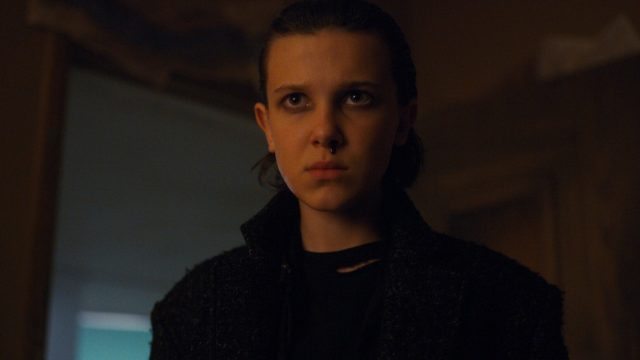 The Duffer brothers, the guys behind Stranger Things, have been accused of verbally abusing women behind the scenes while on the set. These are serious allegations and if true need to be corroborated and brought to light. The only problem is that the woman bringing them up is acting on hearsay and so far nothing has been documented or proven. That's not to say it's not true at all, but lambasting someone based on a single person's opinion is a sketchy proposition at best. It's very true that women in show business are strong and are making a definite mark when it comes to the industry, but the problem with this woman's rhetoric is that it sounds borderline militant.
Few if any women want to hear from men that 'not all men do this' or 'don't lump all men into this category' largely because it seems to deny them their chance to show what they can do and that the abuse that's been heaped upon them is not only unfair but is going to be set to blow up in men's faces, metaphorically-speaking. The problem with this is that men will not only fight back against women that simply want to take over without talking about equality, they will demand that the status quo be recognized, and that's the wrong way to go. Aggression will only be met by more aggression and at this point that's a powder keg waiting to be lit. There's no excuse for singling out women behind the scenes to torment and be verbally abusive with, but there's also a great need to have a calmer head and document the abuse so that it can be punished accordingly without any doubt.
It's already escalated to the point that some members of the crew won't be coming back for the third season, and it could get bad enough that some of the cast members might not want to come back either. If the show loses key cast members then it could very well lose a lot of the popularity that's built up over the last two seasons. Whatever the Duffer brothers are doing at this point doesn't seem to be rallying the troops to pull together and create any sense of unity, especially since the type of talk in the link above seems to indicate that things are about to blow at any moment should the wrong kind of action be taken. Without worrying about the show, this could be yet another precedent set if women do in fact rally around the cry that they're taking over Hollywood. Unfortunately for them that would be just as disastrous as it's been for the last century or so.
Why? Women are very capable of taking over, there's no issue there. But taking over isn't just running everything. It's not a simple matter of being in charge. It's being able to satisfy the entertainment needs of EVERYONE, not just those that enjoy and agree with their ideas. The struggle for equality is going to continue until both sides finally agree that they need each other and that there's no single job that one or the other can't do. There has to be true equality behind the scenes to make it work.