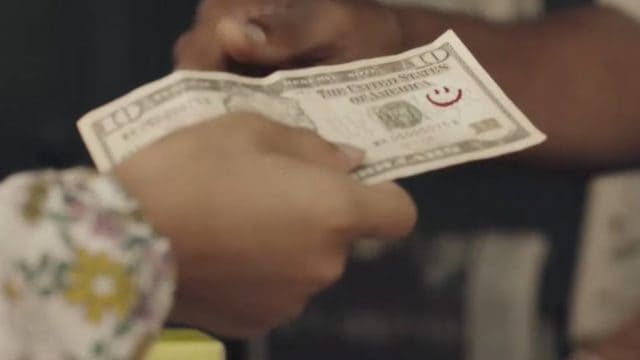 I'm not too sure what this has to do with Jack Ryan just yet but that money sure does get around. The teaser for Jack Ryan is indeed a giant tease as you see the ten dollar bill making its way from place to place, sometimes legal, most times not. It's interesting to think of how money gets around and how easily it can become used for one purpose or another.
Jack Ryan is of course the popular character created by Tom Clancy that is notoriously well known by fans and idolized by many. What this teaser has to do with the upcoming series is hard to tell but for fans it will be easy to understand. Like many series the teasers tend to tell a story all their own within the larger story that has yet to be unveiled. The short and sweet of it is though that the story in the teaser will have something important to do with the series that it connects to.
It makes you think quite honestly of where your money goes when you spend it on something. Whether you use cash or a card you have to wonder where that paper or those coins or that data is transferred to and how many stops it must make, or if it ever stops at all. Paying with a credit or debit card the numbers in your account get shifted around continually so as to keep the balance and make you well aware of what you have left. When it is replenished those numbers go up and when you spend those numbers obviously go down.
But when you use coins and paper money that currency gets shifted from one location to another, becoming used for one different purpose after another. As you can see in the clip it might be used to buy goods, to purchase illicit goods, and then transported as part of a bundle to be strapped to someone's body so as to hide it, and then so and so forth as it is used and used again. Money never really stands still for that long it would seem as it is transferred from one location to another in order to meet the always increasing demand for more.
In some ways it makes the paper that is used as money and the metal coins seem less important, as though it is transient and doesn't matter as much. But of course that line of thinking isn't something that a lot of people are willing to pick up since we've been raised in a system where money is the great equalizer and divider of peoples. Without money a lot of people wouldn't know what to do or how to survive, meaning that we depend heavily on the monetary system that's currently in place.
It's just interesting to think that a bill that you use to buy goods could go halfway around the world and then somehow make its way back to your vicinity, if the conditions are right.
Save