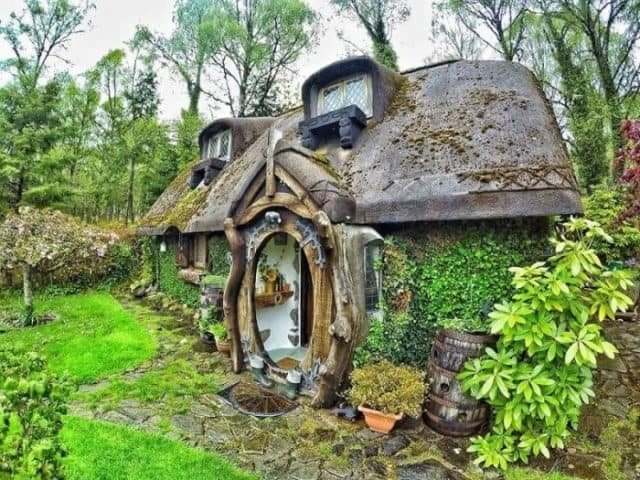 A unique home in the Scottish Highlands has been dubbed the "Hobbit House" and its taking the Internet by storm. Kahlum Grant recently posted pictures of his uncle, Staurt Grant's, unusual home located in Tomich, Scotland. The home looks as if its straight from J.R.R. Tolkein's "The Hobbit" and "The Lord of the Rings" film. In fact, the front of the home is nearly identical to the novel and films' hero, Bilbo Baggin's home located in Middle Earth. The amazing thing about the home is that it was started long before the films began and its owner, Grant, never read the books.
Staurt Grant returned to his native Scotland to begin a new life in 1984 after a divorce and a diagnosis of Myalgic Encephalomyalitis, a degenerative neuro-immune disease. Grant returned to his hometown of Tomich, 30 miles from Inverness. The quaint, picturesque town was once the estate of Lord and Lady Tweedmouth. The town was also the home of the first Golden Retriever. Staurt Grant was drawn to the beautiful views and meant to live in a cottage, but ended up moving into the property's old shed because the views were much nicer. Once a home to farm animals, Grant cleared the shed, put a new roof on it and began creating his dream fairytale like home. Over the years he added hand carved details. Now the cottage is covered with a mossy roof and ivy covered walls.
Despite the fact that Staurt Grant's home's front looks like it came out of "Lord of the Rings", he says this is purely coincidence. The outside of the home features a large rounded front door with twisted tree branches adorning sides and two quaint windows with hand carved wooden window boxes. The small cottage makes great use of its space. The front door enters into a living area with a kitchen. Beamed ceilings and carved tree trunk furnishings adorn the home. A winding wooden staircase leads to two bedrooms. There is also an office and a bathroom with a clothes washer tucked next to the toilet. The toilet is encased in a rough hewn tree trunk. Over the years, Grant has continued to add intricate details to his home including hand painted dishes and brightly colored crochet blankets. Outside of the cottage is a beautiful garden with a greenhouse and pond.
Staurt Grant's unique Hobbit House fits in perfectly in the village of Tomich. Grant has spent decades perfecting his dream home and it is certainly eye catching. Even though the home's resemblance to Tolkein's fairy world is coincidental, the "Hobbit House" is certainly unique and breathtaking.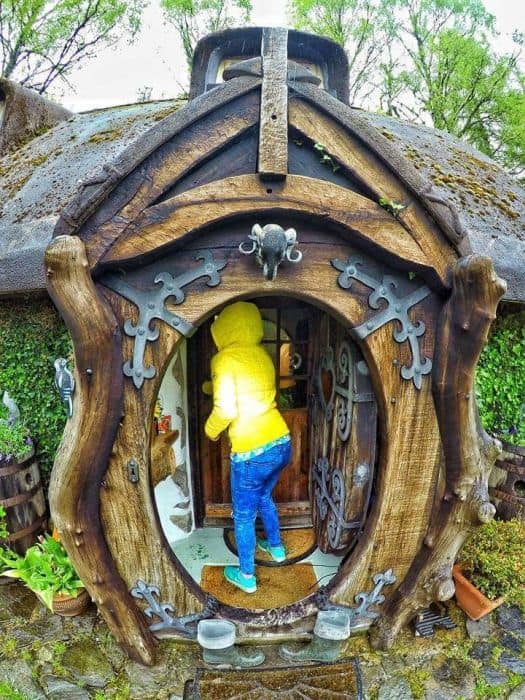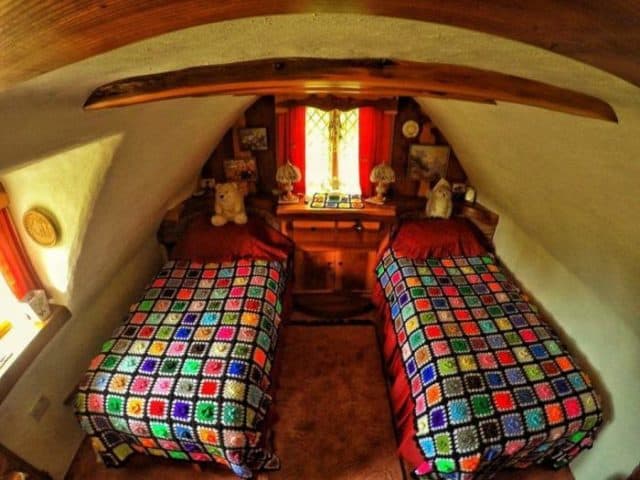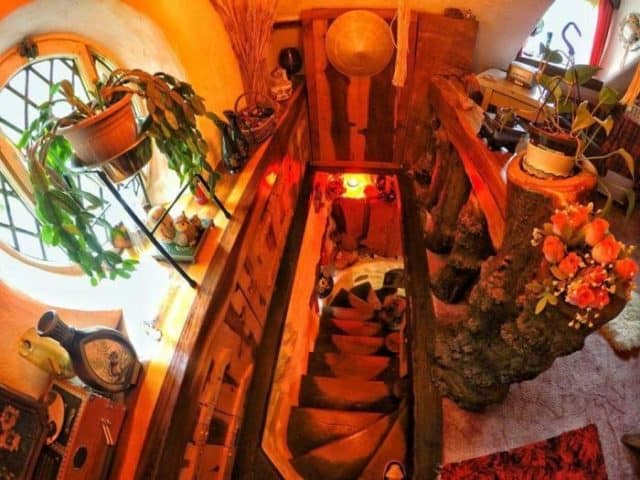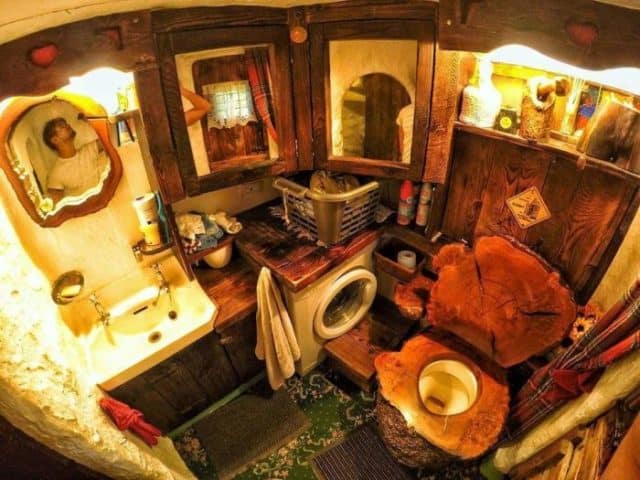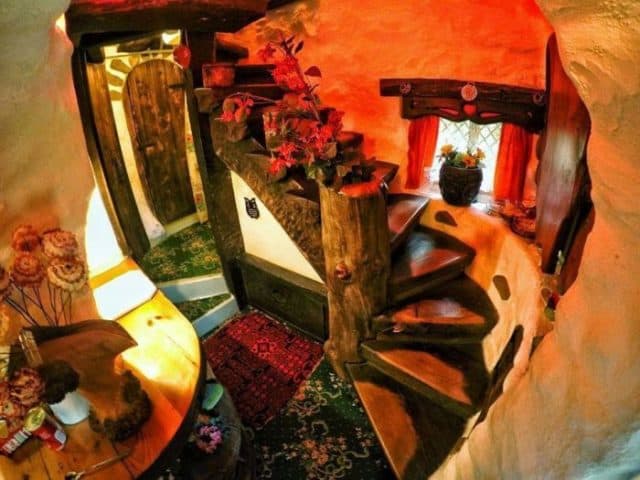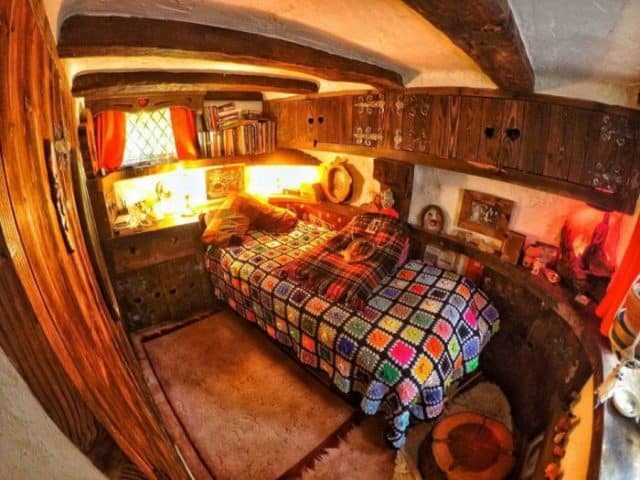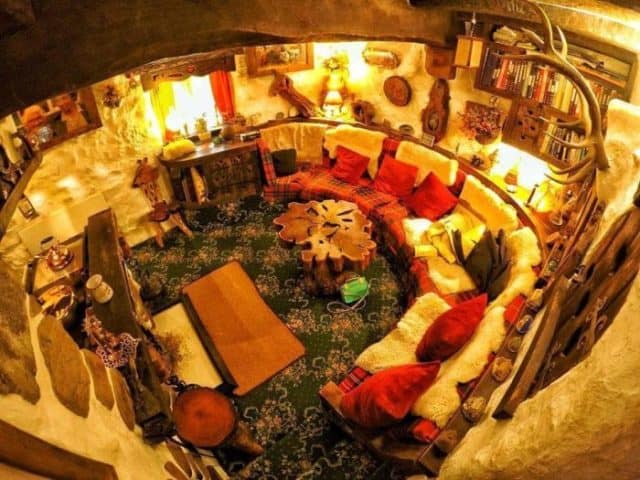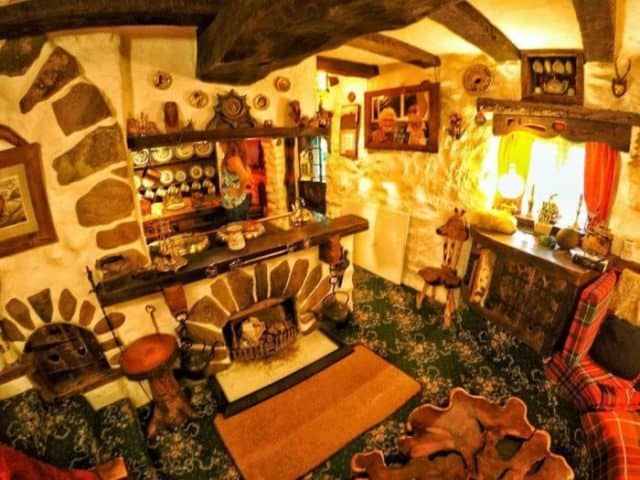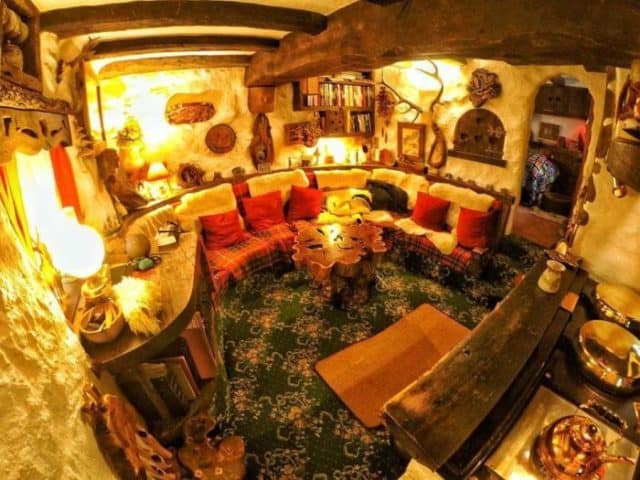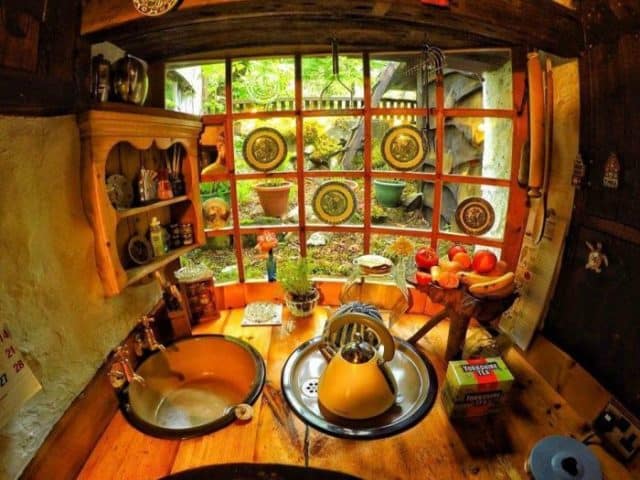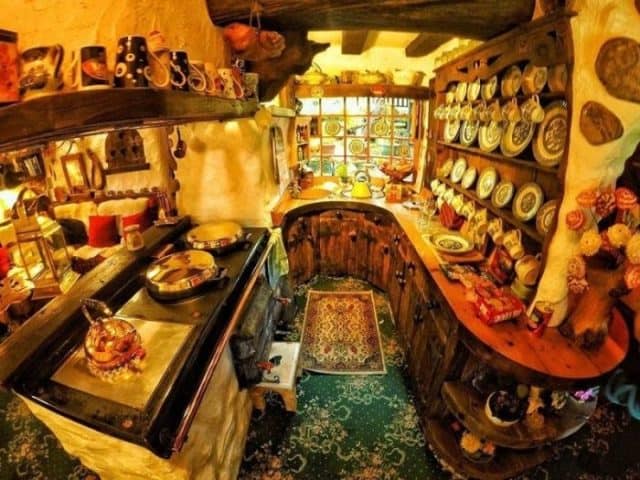 Image via Imgur