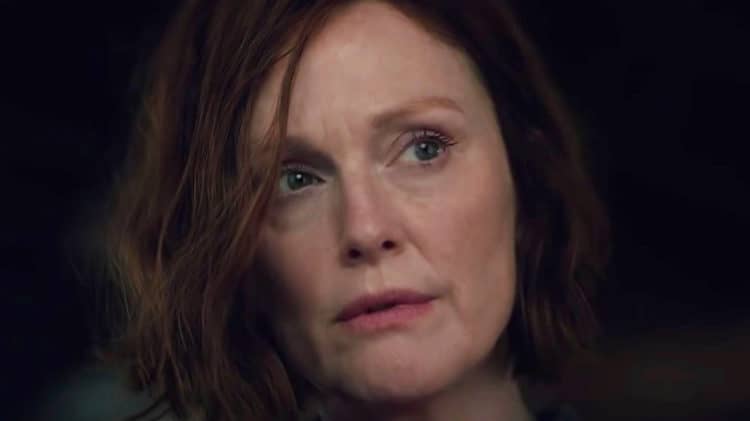 Lisey's Story is a book that in its own way describes the madness that some authors experience in a very strange and unusual way but also in a manner that is indicative of how some people feel about writing to start with. The Apple TV+ adaptation is already looking as though it might be as accurate as it can possibly get without having to transport the audience to Boo'ya Moon after a bool hunt. If you don't know what any of that means it might be time to pick up a copy of Lisey's Story and get to reading, or at the very least read the synopsis to the story and get a better handle on it. Otherwise, this story is going to greatly confuse a lot of people and likely turn them off or creep them the hell out since Scott Landon, played by Clive Owen, is a famed author that had a serious mental problem that ran in his family as his father ha to kill his brother after the brother tried to kill Scott, who in turn killed his father before dying years later. But if that sounds convoluted at all then getting into the rest of the story will blow a person's mind since the entirety of Lisey's Story is her life with her husband Scott, but also her life after he's dead and gone, and a maniacal fan starts coming around to find out if Scott left any manuscripts or other papers behind that might be of some value. Believe it or not, there are people that would pay good money to have an unfinished manuscript or even a couple of pages from the manuscripts of their favorite authors, and would do just about anything to get them.
There's bound to be a lot of commentary on how crazy this story is and how nuts it's going to appear when performed in live-action, but for those that have read the book, it's probably already looking like something they would have imagined since Stephen King is more than a little adept at creating stunning visuals that captivate the reader and get them to see things the way he does at times. That's the mark of a great writer to be certain since it's not entirely possible to see everything that a writer does and in the same light, but when a part of their world transfers over to the reader or to those that know them the best, it's kind of a scary proposition, but also something that's hauntingly beautiful, or terrible depending on the experience and on the person. This story is one of those that are meant to draw a person in since the idea is to go on a hunt for clues, to find something that a person didn't even know they were looking for, which in Lisey's case is a way to keep moving forward after the death of her husband, and something else.
It's also a story that shows the crazed and dangerous mindset of fans at times since the unfortunate truth is that some fans do go overboard and if possible try to find ways to get to those they idolize and possibly take something that they figure is there's because they're a big fan, but is more or less something that no one can possibly handle apart from the author. It's kind of interesting really to think that Lisey's Story is in some vague way like the tale of Misery, though I won't bother going into too much detail other than to say that Paul Sheldon in Misery is lost, not unlike Lisey Landon, and has to find his way back while dealing with an overzealous fan and a great deal of struggle that comes as a result. As I said, it's a vague comparison, but it's still there. It's like that there are other correlations throughout King's other stories that would be able to be connected since to be fair, a lot of his stories are formed liked spokes around a central idea that's already been mangled in the movies but is one of the greatest stories he's ever written, which is The Dark Tower. Trying to connect Lisey's Story to The Dark Tower would be a bit of an exercise, but it's fair to think that it could be done since it would explain a lot, as usually happens in King stories.
Overall though, Lisey's Story looks just as creepy as it needs to since the story took a little while to get into, but it was a page-turner once it got going. People tend to scoff way too much at the mental state that authors occupy so often, perhaps thinking that it's too many late nights and too much caffeine that makes some authors appear a bit nuts. That's okay though, people are free to believe what they want.