Charlie Murphy, younger brother of Eddie Murphy and most known for his recurring role on The Chappelle's Show has died at the age of 57. Over the past 24 hours two tweets have gone out from Murphy's twitter account indicating that Murphy might have been on his last words. Murphy was one of the funniest guys on the Chappelle Show and was most known for his skit telling the story about playing basketball with Prince. It was one of the funniest skits in the show's history. Here it is.
In 2009, Murphy was struck by tragedy when his wife of 12 years, Tisha Taylor Murphy, passed away after suffering from cervical cancer. It was reported at the time that Taylor Murphy had been battling the disease for two years. We're not 100% sure when Charlie was diagnosed with Leukemia but we can only send out our thoughts and prayers to his family right now.
Murphy was always a hilarious guy and created an excellent career for himself. I had always wished that Murphy would have latched onto a couple more shows after Chappelle's Show but perhaps his battle with cancer began shortly after. Again, we don't know anything right now. RIP Charlie.
Here are the tweets that Murphy sent out.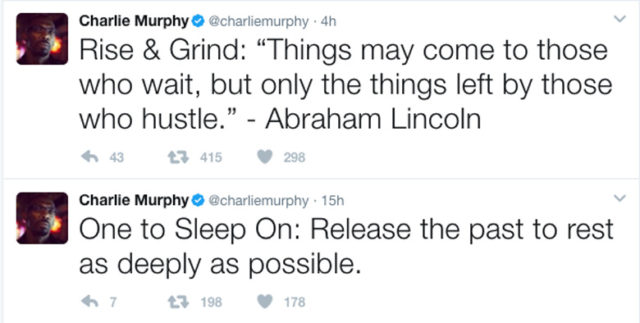 Save
Save